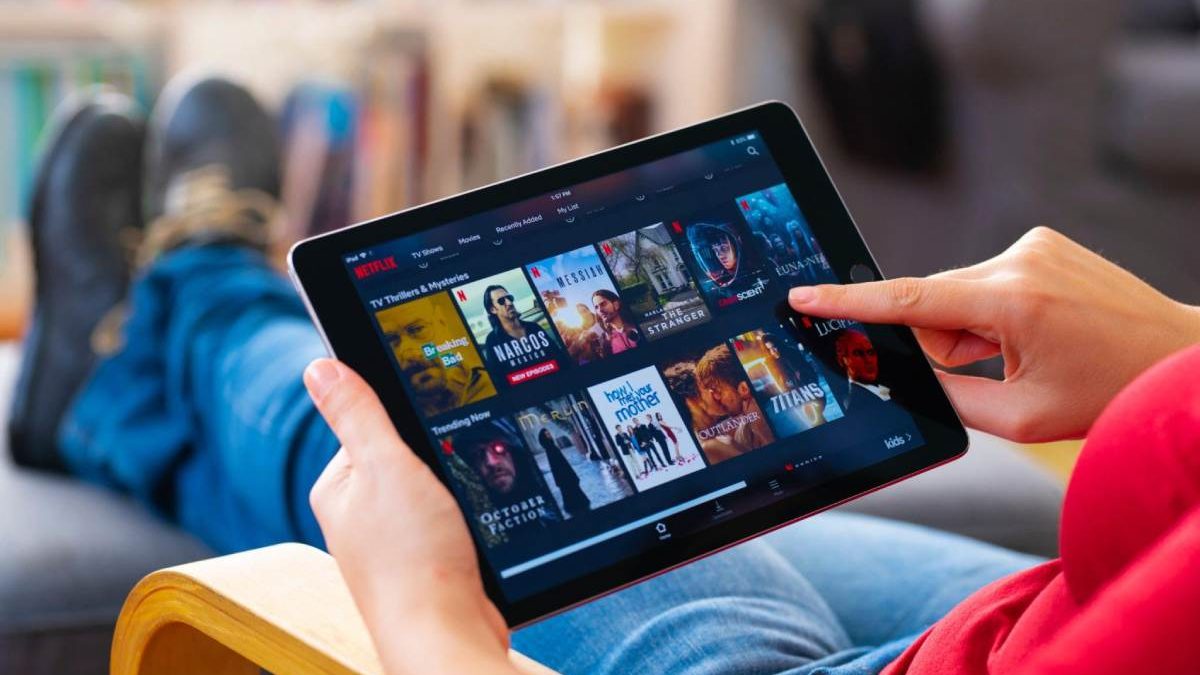 The global stock market is experiencing significant tumult at present, with the Nasdaq Composite embodying this trend. 
While the index recovered recently during a choppy trading day on Wednesday, 14th September, this followed the biggest single-day decline in more than two years. This recovery saw the Nasdaq rise by 0.74% to 11,719.68, outperforming the S&P 500 (0.34%) and Dow Jones Industrial Average (0.10%) in the process.
Stock prices remain relatively low, however, creating potential opportunities to buy even premium equities like Netflix. In this post, we'll take a closer look at this trail-blazing streaming platform, while listing some interesting facts about the company.
A Brief History of Netflix
Around the turn of the century, several innovative tech businesses were form, including Amazon, Google, and PayPal.
Each of these companies went on to dominate their respective market niches, while Netflix can also be counted among this number having been officially registered in Scotts Valley, California on August 29th, 1997.
The Netflix website launched around eight months later in April 1998, as the world's first-ever DVD sales and rental site. At this time, the brand employed just 30 people and had 925 titles available in its library, and within two years this number has increased to 3,100 titles (while some 239,000 subscribers signed up in 1999).
Netflix hit one million subscribers in 2001 and went public a year later, with the associated IPO raising $82.1 million. This valued the brand at an impressive $309.7 million, although the brand didn't become profitable until 2006 when it hit 6.3 global subscribers.
2007 was perhaps the seminal year for Netflix, and technological advancement enabled it to start streaming content directly to TVs, tablets and computers through its 'Watch Now' service. Three years later, Netflix restructured its business model to focus exclusively on streaming, and it hasn't looked back since.
Some Interesting Facts About Netflix
While Netflix endured its first loss of subscribers in the first quarter of this year, 2021 saw them reach some 209 million subscribers in more than 190 countries. There are now more than 15,000 titles dotted across its international libraries too, while Netflix has recently branched out into live gaming.
Netflix is also appealing from an investor's perspective, with annual revenues of more than $25 billion and a total market cap value of $104.95 billion. This makes the stock ideal as a buy-and-hold or spread betting investment, while it can also be traded widely accessed through the Nasdaq index. 
We're going to close with a few interesting and potentially surprising facts about Netflix, including the following:
#1. Where are Netflix's Subscribers Based?

Currently, some 66% of all Netflix subscribers are located outside of the US and Canada, with the platform has become increasingly global in recent years. Experts believe that the brand's UCAN penetration has stagnated, so this percentage could increase in the future.

#2. Asia is a Huge Opportunity for Netflix:

On a similar note, 93% of Netflix's new subscribers came from outside of the UCAN region, with Asia providing a particularly strong growth opportunity. This is especially relevant in the case of India, where there are project to be 900 million Internet users by 2025.

#3. Netflix's Content Budget was Nearly $18 Billion Through 2020: Netflix is continuing to spend more on the procurement and creation of content, spending approximately $18 billion on its movies and TV shows through 2020, while this number could double or even treble in the long-term as its reach continues to expand.
Related posts