Which Cryptocurrency is Best For Your Goals?
Digital Tech Spot, 12 months ago
0
4 min

read
197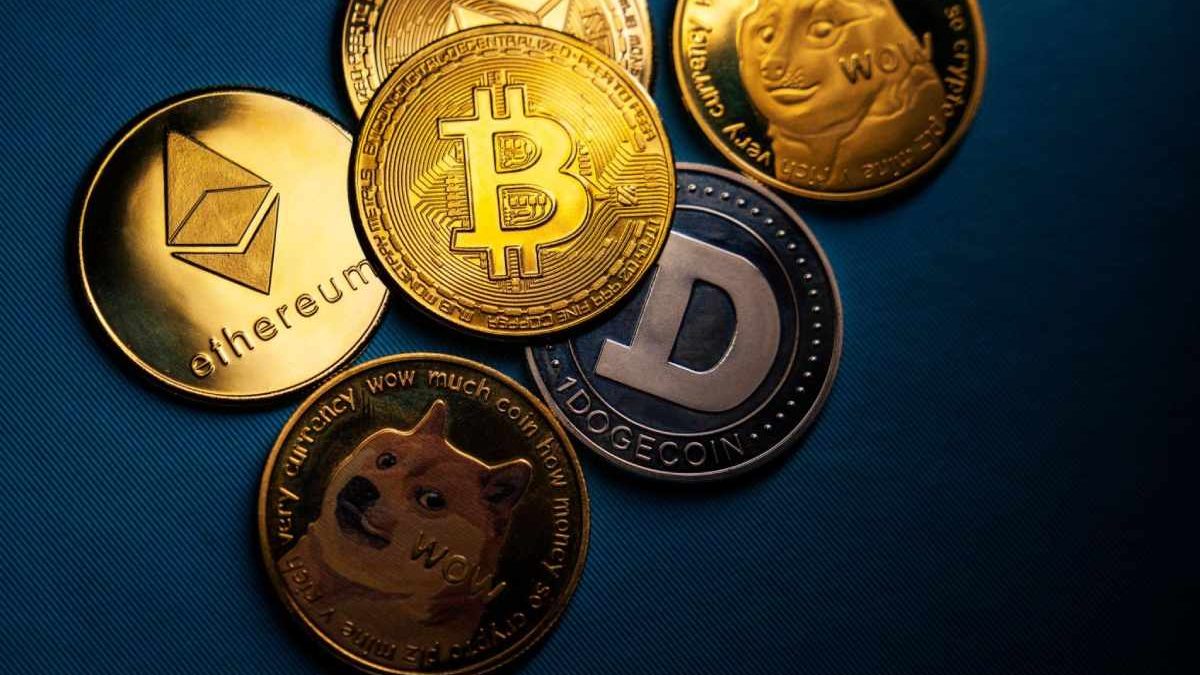 Cryptocurrencies are hot, and they're only getting hotter. Everyone wants to get in on the action, but it can be difficult to know where to start. If you're new to cryptocurrency investing and have no idea what a blockchain is — or if you're an experienced crypto investor looking for some unique insight — here are some tips for making strategic investments in the crypto space.
What Are Your Goals?
Before you begin investing in cryptocurrency, it's essential to ask yourself these questions:
What is your goal? Do you want to invest for the short term or the long term? Are you looking for a quick profit or something stable and reliable?
How much money do you have available to invest in cryptocurrency? The amount of money available will determine which crypto investments are suitable. Smaller amounts can be invested in Bitcoin CFD contracts, whereas more significant amounts are needed to buy actual Bitcoins. It would be best to consider whether your investment portfolio has room for cryptocurrencies before deciding on how much money to put towards crypto trading.
How much risk are you willing to take concerning cryptocurrency investments? Risk tolerance varies from person to person, specifically when investing in digital currencies. Some investors may feel more comfortable starting small and working their way up over time, while others might want assurance that their initial investment won't disappear overnight if things go wrong.
How to Invest in Smaller, Up-and-Coming Cryptocurrencies
There is no one-size-fits-all answer to this question. The best cryptocurrency to invest in will depend on your goals and risk appetite, but some strategies can help you get started.
An excellent way to use your money wisely is by investing in smaller, up-and-coming cryptocurrencies. These coins might have a low market cap and not be talked about as much, but they have the potential for huge returns if they grow in popularity.
You may also want to look at ICOs (Initial Coin Offerings) or Airdrops (free cryptocurrency distributed by developers). Some blockchain projects will benefit those who invest early in their tokens; however, be wary of scam ICOs that try to rip off new investors. Always read the whitepaper of a new token to get a better understanding of the goals, motivations, team, and technologies behind a token before investing in it or participating in its ICO.
How to Choose the Right Exchange
When choosing an exchange, there are several factors to consider. The first is the availability of the exchange in your country. Not all exchanges operate in every area of the world, so be sure to select the best cryptocurrency exchange you can access easily.
The second consideration is how easy it will be to use this website or app. After all, if it's too complicated for you, you won't be able to buy any cryptocurrency. Most centralized exchanges that act as third parties for transactions will be user-friendly and provide various resources for investors.
Thirdly consider whether they have a good reputation and security record; this will help protect your money from being stolen by hackers. A secure exchange is essential for successful investing and trading. A reliable exchange will also have considerable liquidity behind it to support large volumes of trade.
Finally, look for an exchange with plenty of options for investment. For example, the FTX platform offers traders access to over 300 cryptocurrencies, the NFT marketplace, and advanced trading tools. Users can instantly access market cap information to check the ETH, BTC, or SOL to USD value at any moment and make quick investment decisions right there through the platform.
Start with Research
Finding the right cryptocurrency requires some research and planning. It's essential to do your due diligence when researching a new coin or token. Here's what you should look at:
The market. What is the coin or token being used for? Is it being used as a currency, security, utility token, commodity, or tokenization of assets?
The team behind the project. Are they transparent in their communications with their community? Do they have experience building projects similar to this one before? If so, how did those projects turn out?
Technology behind the network (especially if it's a blockchain-based project). This includes things like whether or not developers are using open-source protocols like Ethereum's smart contracts system instead of creating their own proprietary infrastructure for processing transactions. How much energy does their infrastructure consume per transaction? Does their system allow for scalability down the road when there might be more users on the network, and do other developers have access to all aspects of this technology through open-source licenses?
The cryptocurrency world is constantly evolving, so keeping an eye on what's happening and ensuring your investments are up-to-date is essential. In addition to doing research online,  you should join an online crypto community where you can talk to others with experience investing in cryptocurrencies. Start your investment journey today by finding the right cryptocurrency for your goals.
Related posts