How to Fix pii error [pii_email_ef8d2bce709a0015a56c] on Microsoft Outlook
Digital Tech Spot, 5 months ago
0
9 min

read
85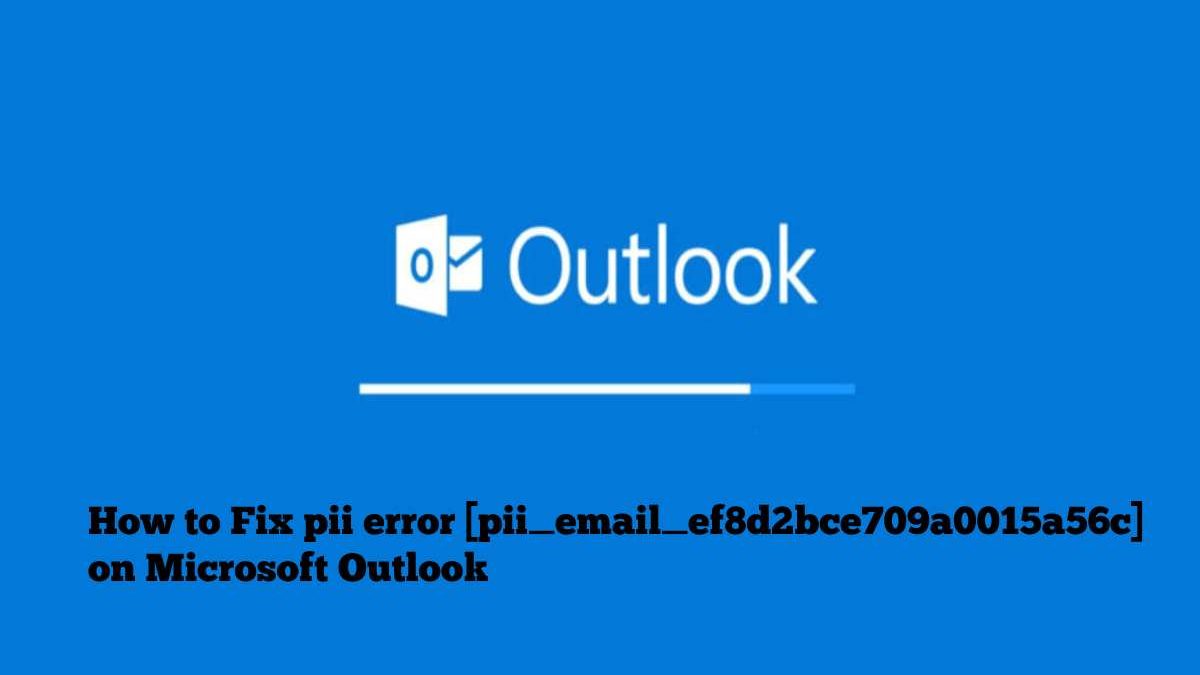 pii_email_ef8d2bce709a0015a56c Microsoft Outlook, as we all know, is a very powerful communication source. Basically, we send or receive emails with Microsoft Outlook. We often send messages, but we face more errors.
Not only that we see many other problems in Microsoft Outlook. There is a solution for every problem, so don't worry. That's why we are going to tell you how to fix this error today in this post.
If you have this problem then your behaviour has a problem and you should be with us to remove this problem. We will show you some ways to solve this problem. You should definitely take the steps that we are taking. We move here, so content
How to fix [pii_email_ef8d2bce709a0015a56c] Error?
If you see error code [pii_email_ef8d2bce709a0015a56c] it usually means that Outlook isn't working properly. So, what can you do to make Outlook work properly? Here are some direct instructions: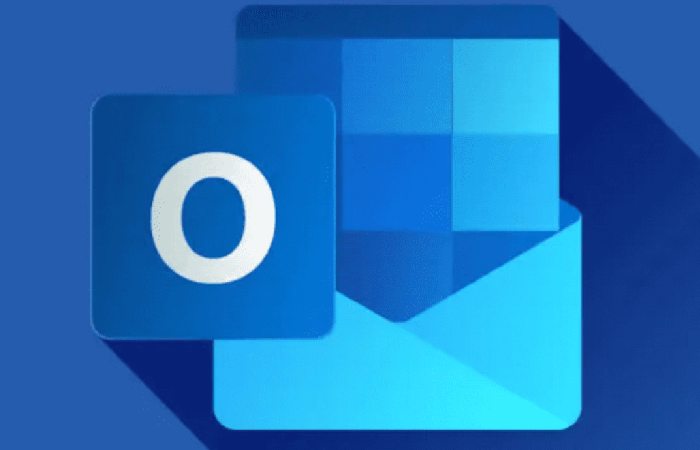 If you use multiple accounts while running a program in Microsoft Windows, try logging out of Accounts, Transparent Cache, then logging back in.
[pii_email_ef8d2bce709a0015a56c] The error code can be caused by the installation process, where Outlook conflicts with other email accounts or other software on your computer. So, you can remove the corrupted version of Outlook from your personal computer, then install the latest version of Outlook from Microsoft Outlook official website.
Attempting to use the Internet form of the Microsoft Outlook Web Edition application.
Update your version of Microsoft Outlook to True.
If you are using Windows 10, try using Microsoft Outlook on other versions of Windows such as 7 or 8.
Contact Microsoft Support for further instructions.
Method 1: Clear cache and cookies [pii_email_ef8d2bce709a0015a56c]
This is one of the simple ways to fix some kind of problem on your computer. All cache and cookies are cleared to help keep all your information up to date. They delete broken and corrupt data from your computer. You should do these things to get rid of this error permanently after deleting the cache and cookies. Or else check out your error code issue mobile apps marketing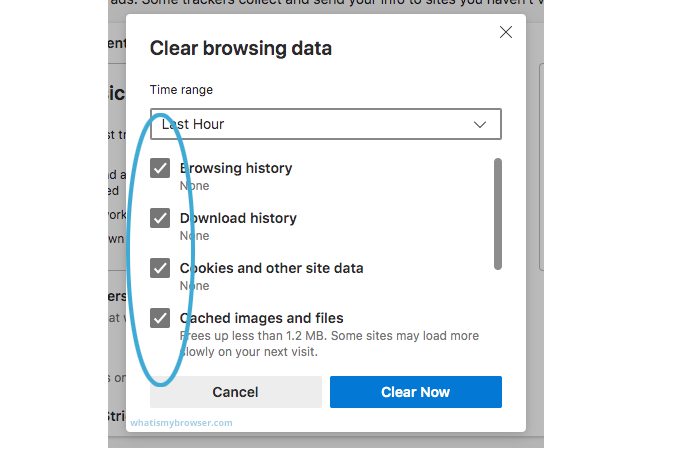 You must first close and then reopen your Microsoft Outlook.
You have to select multiple accounts there.
Now check if a new Microsoft 365 update is available.
If there is an update for Microsoft 365, do so immediately.
Restart your computer now and restart Microsoft Outlook after the update.
Method 2: Fix the version of Outlook [pii_email_ef8d2bce709a0015a56c]
The configuration process, which Outlook conflicts with other email accounts or other programming introduced on your computer, can cause [pii_email_ef8d2bce709a0015a56c] error.
So you should uninstall the damaged Outlook compatibility from your computer, then install the new Outlook version from the Microsoft Outlook website.
Method 3: Install a New Version of Outlook pii_email_ef8d2bce709a0015a56c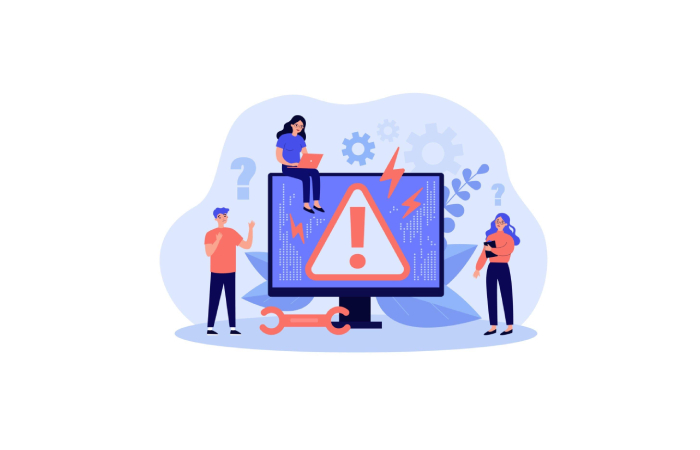 This is one of the key reasons for the error. This error could be due to the lack of Outlook on your computer or because you installed a broken version from a random website. Outlook is not installed correctly on your computer.
You need to update to the most current Microsoft Outlook version from Microsoft's official website to resolve this issue. You must uninstall the broken version of Outlook from your machine before upgrading then install a new version of Microsoft Outlook.
What Are The Reasons For This Error? [pii_email_ef8d2bce709a0015a56c]
Reasons may vary based on user usage. Let's discuss the causes of this error [pii_email_ef8d2bce709a0015a56c]
Using multiple Microsoft accounts in one application. Without clearing the cache, this error can be generated.
Developing a software application on your computer will frequently generate the [pii_email_ef8d2bce709a0015a56c] error.
A large installation of the Outlook application.
Using an earlier version of Microsoft Outlook.
Application compatibility issue with your system
Code error resolution method list [pii_email_ef8d2bce709a0015a56c]
Using A Single Microsoft Account: pii_email_ef8d2bce709a0015a56c
This error is corrected using multiple accounts on a computer to record all current accounts. Also, later on, an account was approved. Error [pii_email_ef8d2bce709a0015a56c] will probably be fixed.
To resolve this type of error, a single Microsoft account is recommended.
To Reinstall The Outlook Application: pii_email_ef8d2bce709a0015a56c
If the error [pii_email_ef8d2bce709a0015a56c] appears on the application screen while installing the Outlook application, you can easily fix it. You must uninstall the Outlook application from your system and reinstall it. This will remove all installation errors.
Using Microsoft Outlook Online. [pii_email_ef8d2bce709a0015a56c]
A third method to fix the error is to use the web-built version of Microsoft Outlook instead of desktop applications.
Using the documentation source file: pii_email_ef8d2bce709a0015a56c
Another way to fix the [pii_email_1d5ad285d62e4bc1ecbd] error is to buy Microsoft's first software directly instead of using pirated software.
Using the auto repair tool: [pii_email_ef8d2bce709a0015a56c]
Microsoft provides an automatic repair tool to overcome errors caused by Microsoft Outlook. We can use an automatic repair tool to fix [pii_email_1d5ad285d62e4bc1ecbd] error.
Conclusion
We look forward to your suggestions and easy steps to fix the problem with the error [pii_pn_eb1b8dbb39fce58ab2b5]. If the problem persists, send us an email at [email protected] with the error code and digitaltechspot will try to find a solution that will allow you to resolve the problem. Also, if you know the solution for the error, please write us an email with instructions on how to use the solution, it will be really helpful for our readers.
Type of Error Code:
pii_email_ef8d2bce709a0015a56c
pii_email_e7fb42a1742e24254f7a
pii_email_ae29c6e5cb9eb0fdb14b
pii_email_22c7f4ad7f0e47addd63
pii_email_f91b8d9bcd29b265505e
pii_email_68e84acaa113cfec3723
pii_email_093e2516ba38e884df17
[pii_email_37f70d518ce09ae920a6]
[pii_email_a8d47c2af3afc5bca6d7]
[pii_email_4f90f9d82fb8e9c04529]
[pii_email_d7b63ef3b0d3a3c1ba0d]
[pii_email_5098a86d0538fee52b89]
[pii_email_f899e6915ec5fbce032b]
#[pii_email_1e5c61817675f92a96bc]
[pii_email_0787dd552f329fbddcbc]
[pii_email_9045ddcab0866fc1c324]
[pii_email_c4e99c12f3e9b8a5e5a0]
[pii_email_3e23b11335d3a71b564d]
[pii_email_cffa9a58460de6a338ef]
[pii_email_bc88d0d503a547d5746b]
[pii_email_beb2114a13df05d2cd44]
[pii_email_c34c0c887eb42ec29431]
[pii_email_448a21e4af5e58ff4bf3]
[pii_email_1067e3617007620af279]
[pii_email_7e85ad72e32632248bae]
[pii_email_3f9311ff3c6ba118fb12]
[pii_email_a0a577e8a8efd2ba7050]
[pii_email_4d5dac06337b3e083c8f]
[pii_email_1ece59de9dd3c13cad86]
[pii_email_fc7cdca59e096b0bafdb]
[pii_email_240a1d759e137b1e9265]
[pii_email_232d8f022cf63110f441]
[pii_email_28fbfcf022099e0890d7]
[pii_email_4803b18b0bbfe2270ef4]
[pii_email_65fd368325b414dfd70e]
[pii_email_b251ffaacd7f36c79487]
[pii_email_6f9fe105b8f060d710b6]
[pii_email_e087253e9e44e6e83b6b]
[pii_email_4b6af5528365dcf4f089]
[pii_email_803347ae6c46889eb9cc]
[pii_email_9d04e1394f077ead4329]
[pii_email_bb0afdc5950f67dafb85]
[pii_email_798a81b9114b1d914492]
[pii_email_1c72414ad81f491bda82]
[pii_email_d179b07c072f8623685e]
[pii_email_ceeaf4ab3b0c837f549b]
[pii_email_610899b1d8170d0f1f1e]
[pii_email_6689d839cd6d2539c39e]
[pii_email_ab3a836e52b9647a6514]
[pii_email_f5921b45dcb08652cf9f]
[pii_email_5e8d93309f4add1de456]
[pii_email_15dfe225a4694be22cd1]
[pii_email_5195b67b4a9b259cc833]
[pii_email_79a04d5350e554d973f6]
[pii_email_f2f330c555ac83892967]
[pii_email_ab0a8904944f580e17b6]
[pii_email_40f97021692191ecf53a]
[pii_email_f018949db1b6d6fc0b1d]
[pii_email_2efce6dff2e926dec6a8]
[pii_email_16d4a5859aeec0770d94]
[pii_email_101aeb0a9d114edd3b45]
[pii_email_1eb6435ed5928dd44403]
[pii_email_3ecb4c035feac04ae000]
[pii_email_21931f30b8a255d902f4]
[pii_email_953106a0355fdcd24e21]
[pii_email_aadd81694e8c6f8e72a8]
[pii_email_ae132cd591eea32bb762]
[pii_email_4a0c0d70cc0d42ef2b42]
[pii_email_542739be0d89309e218d]
[pii_email_a17f087d616a2d433ecd]
[pii_email_43ead0f0e82d290a6c10]
[pii_email_ba494de4284693438405]
[pii_email_67c1adecb95e255ca78e]
[pii_email_7c7277c0d5c658237432]
[pii_email_f2201367a1317e219d60]
[pii_email_1c87610ca02cb88d050b]
[pii_email_bea378b018ce5413b9e8]
[pii_email_c11ee985ec3fa2d50f21]
[pii_email_2b0a90bfcd4ffbe9a1c9]
[pii_email_f020a9ef0a7df095288f]
[pii_email_5b77a634ba6080e6d5e1]
[pii_email_9df55aa8794c792b4a11]
[pii_email_66daf9e8d3199017a809]
[pii_email_0f5d1cc70bee5d4e6719]
[pii_email_30ea3c24a741b9b580c3]
[pii_email_f535b38075b547c23181]
[pii_email_9c4293eaaba9e570fbd2]
[pii_email_a51b4f5c760d34bf6899]
[pii_email_b1c226f478a3df777924]
[pii_email_145f2e04ec47082fcf5e]
[pii_email_3ad0d8b18f87c5667ac9]
[pii_email_be203ab9abae7307d71c]
[pii_email_cb38c6b2bf0559c9f516]
[pii_email_571f1c5631a46c8e6394]
[pii_email_16b20303b7a773eddf22]
[pii_email_7d7db3c851e3be5d9f05]
[pii_email_a9b458eec6aa0664df67]
[pii_email_8beecf0dc7f8f004ccc2]
[pii_email_c20197e7c663a98b5c36]
[pii_email_24874a9d62e1090a7efc]
[pii_email_380ae322492cff7a2558]
[pii_email_146af50b0e2fe51b66cb]
[pii_email_df08e5d62b3ed69ea620]
[pii_email_33f5d696d68843d95791]
[pii_email_25af200cc0d82c72f980]
[pii_email_73c79a9adcc776faf5c5]
[pii_email_61477e086e0e0554bd64]
[pii_email_1f66a507db31a3bd9e3e]
[pii_email_29168b7a1f2ce74be269]
[pii_email_fbac968613bbda03a17f]
[pii_email_407267129e2ab0979acd]
[pii_email_053835f9d223fe46312d]
[pii_email_0ea14c43a190c78573aa]
[pii_email_43a5afa9b5c1e3eef7de]
[pii_email_70d1b2a8ecb1d4a02f04]
[pii_email_2de4f9fe311c830d5d08]
[pii_email_eb7fda8739270428b4b5]
[pii_email_83b32eebb96bb16e89af]
[pii_email_e72a5342151f3b0c2b8e]
[pii_email_5c591e8c60908f4a1a66]
[pii_email_1ba7690952e42e4bae77]
[pii_email_234c0859547771830c81]
[pii_email_fe5490dd862405fd1024]
[pii_email_ec270a4b00750fe0a6cc]
[pii_email_5bed3582244b6920043e]
[pii_email_3dc79810347bfac87157]
[pii_email_b4014cd674df7de6ae52]
[pii_email_7c69e76694adff9d817a]
[pii_email_4d3b417a366e66a18e46]
[pii_email_5f00e45ac02a09b7bae6]
[pii_email_9919f99655c91484a220]
[pii_email_811c88c6c79b2bee346c]
[pii_email_b7eca47dc7dd09e3a909]
[pii_email_7a8e316be640afd873c9]
[pii_email_49b00de449a9d50999c7]
[pii_email_17ec3debf2bc5c08be34]
[pii_email_c53344b67c0e8567ba35]
[pii_email_6fef76b907a2ff96f00c]
[pii_email_addc8b9f7e930f706ef8]
[pii_email_461bc736c384760d4cfa]
[pii_email_1421b643a8170725bf7c]
[pii_email_2bce47e324922938545b]
[pii_email_6455d34b6d56df0677c5]
[pii_email_e0502875d202475ff4fe]
[pii_email_8b6d8f2d168be9493cfa]
[pii_email_d534453d26d1aecb9a85]
[pii_email_768d03d647566b805b3d]
[pii_email_259d72d9c835ce96fb96]
[pii_email_628281c16f0be537e414]
[pii_email_67af78a038f95614e472]
[pii_email_ce370a347675cfb8e407]
[pii_email_bc86b178db09c2dc70d0]
[pii_email_9484b21e211fe2f224a4]
[pii_email_7531b262cc29ead7d915]
[pii_email_193cfaca48f61cc982e1]
[pii_email_f4e67e5eb4e57ba89b12]
[pii_email_0403211e0fcc16be02a4]
[pii_email_fb4e2f6952678ea3628b]
[pii_email_bb6546fb2c19237c86b9]
[pii_email_022d8873b94902af61b8]
[pii_email_5994ca0c15b3a8472c51]
[pii_email_5298c30c5406fe7db7c7]
[pii_email_cb10304839a5431f15a7]
[pii_email_c1ea4da76f96c0a6d2ae]
[pii_email_6c06122789d4121607f8]
[pii_email_2d81ae119a0527349004]
[pii_email_67fd6e78ece0fec44bc2]
[pii_email_7d43a70c829cc3e6427c]
[pii_email_682ac64449c10afcc868]
[pii_email_3e3cf7c690b46d7c6251]
[pii_email_ab8b78d7f3cb895efe45]
[pii_email_27b180c56eaef02c4d26]
[pii_email_948b26362711031315c5]
[pii_email_58c2cffc4f3ccb985021]
[pii_email_e940e07bff704eaa33bd]
[pii_pn_6cc2e13ed2914c87f8f1]
[pii_email_59a07eee8f3b0252aac5]
[pii_email_8a4f2c711a274dc73f08]
[pii_email_d8f2a009371be1ba96ad]
[pii_email_f6455f00a458cf5c2f46]
[pii_email_92c679ec370bf058058f]
[pii_email_2da0bfae339211206469]
[pii_email_4944ec66b42375ba1d82]
[pii_email_68c68b6bab614d0ba55d]
[pii_email_15ac2d217d23fe6fa475]
[pii_email_3410f64be96dea77c60d]
[pii_email_8dbdd57ed79f88873b6d]
[pii_email_64f524aab4345e5fd3b8]
[pii_email_d8acac84120c0acfd32a]
[pii_email_5c03aa37b5605af5c931]
[pii_email_2f015ccab67036b50288]
[pii_email_61d86be421a78dca3d8f]
[pii_email_deacd088b1fa721c4ae2]
[pii_email_c5a35e15f3083e7288ce]
[pii_email_e072ea3ee6c24134866e]
[pii_email_39f6864006f774188e40]
[pii_email_a00dfc0748e068beb672]
[pii_email_2fda41b72b31030d1086]
[pii_email_d00fcc81b5d0e6e4ec1e]
[pii_email_c528b92b17eedb3e5e33]
[pii_email_d18fa18e414228d40c25]
[pii_email_ea126cea3fed30c9991b]
[pii_email_82e968c37b1cae246976]
[pii_email_801837fd6e7acf4bd692]
[pii_email_3f389d16ee14410bc869]
[pii_email_5386878a066520613577]
[pii_email_87d969892c68aadaede7]
[pii_email_2f6437e5ddd4910509b3]
[pii_email_512913ac6359177dcb8f]
[pii_email_7ef4f4c35cccb6f46663]
[pii_email_9446c116cddd93c15a79]
[pii_email_08bc87a5a19282eb7f42]
[pii_email_0c097c8ccb3da47a7993]
[pii_email_820eb86b4ce0ab615828]
[pii_email_604893c7c3d1d702a1b0]
[pii_email_1e5c61817675f92a96bc]
[pii_email_147c6b44916f5b68a05e]
[pii_email_c26e4d581f42952246e8]
[pii_email_6a0aba8e5d80f928ccee]
[pii_email_604122630e65a35e4387]
[pii_email_572358f9aa801e13b5ac]
[pii_email_ae9fd3a0594d91b99302]
[pii_email_e63f9502670d7a9d3766]
[pii_email_d72be788d042ab6baa8e]
[pii_email_d96e759e64b69e220316]
[pii_email_c9da4638069a46b21247]
[pii_email_30f0a57d7a82c72e239d]
[pii_email_2129f9b8dd7e4a366f78]
[pii_email_ad7da5c8c73e37f33f34]
[pii_email_7c50a6fb3f69d5710246]
[pii_email_0901c132133323d7a4dd]
[pii_email_1954f237392d2499e82f]
[pii_email_473bbb63c507233e6852]
[pii_email_9e85aceb85b7f96f641c]
[pii_email_8d70ecf031005451db0c]
[pii_email_c475ab222b6b1b00127e]
[pii_email_828874a9f8dcced7aba0]
[pii_email_9af90a8bd82446d4042a]
[pii_email_c8c71dbfd90f650cf508]
[pii_email_0b48110e837ea1231dce]
[pii_email_6a1dc3a6c77375c21f6c]
[pii_email_8623d00aef39ef4358d6]
[pii_email_bfbd70a720eae5cf7a64]
[pii_email_3a1e53662070a1453290]
[pii_email_2924b4280ac78028c430]
[pii_email_30a290c3ed92f4c2ba98]
[pii_email_8e3b651a1923a0f3e226]
[pii_email_f8da5f55b5385a15bbf5]
[pii_email_fa38e0f3512f738a6a00]
[pii_email_d4accf457489de142f79]
[pii_email_5c8ac92eff032f4ad012]
[pii_email_8e18b71b4173dad116d4]
[pii_email_e1bdf26cb1f553290769]
[pii_email_6504c8b31501c4e94281]
[pii_email_ae9880cd06e84bbcc37f]
[pii_email_777525bf3eec08caf633]
[pii_email_384cc8faa7c4db5c55d8]
[pii_email_a042990e501e8c4a379c]
[pii_email_64cdafcbf14b6bb6d397]
[pii_email_22b171968379814d4a9f]
[pii_email_29e11ce224949bbc2326]
[pii_email_adb6c26dc05e08f9e1f2]
[pii_email_da2470bf3175129066e1]
[pii_email_b7d77a88f1f716a4e737]
[pii_email_6217c361f4569d56b2c4]
[pii_email_107fc43346adc93b26c9]
[pii_email_786d7b92c70aac9375d6]
[pii_email_8932670496b28623ff4e]
[pii_email_9c641ef84082216b5b2b]
[pii_email_5a845186e9c5226b9c4a]
[pii_email_bca788311b33031899c0]
[pii_email_2db06f9dcafd128f991a]
[pii_email_c2fc4e5108d40544dca6]
[pii_email_47e42eef9ba542eb62c4]
[pii_email_162cc5d91afd8cc53d2f]
[pii_email_9be5fe0ece323aa1f0e5]
[pii_email_1b44705d3d2b0bd6cd38]
estudio [pii_email_8af76cf4bd86ef7d89b4]
[pii_email_14369c64932f8b961913]
[pii_email_f67a97f2567c9ee49916]
[pii_email_034e8e35010e4ed14fe8]
[pii_email_4693187397a022e4246c]
[pii_email_6bb993fb2fe0bb73f478]
[pii_email_7c30cdce2774b9854a21]
[pii_email_08a06f3effac921fd04f]
[pii_email_32df4488989d73575098]
[pii_email_fd979e981f6f7c0673ec]
[pii_email_1df02dc0d3d236daae34]
[pii_email_504939d23b7aa79b07a0]
[pii_email_40c1bf27972574aeb776]
[pii_email_0efe482d6fb6f8f974cc]
[pii_email_d349b16154d851fe3c7f]
[pii_email_423e9552a3245f1b2897]
[pii_email_3d9ec1038a50175bb1a8]
[pii_email_fd3397f6eb256d389d07]
[pii_email_8af76cf4bd86ef7d89b4]
[pii_email_1d5ad285d62e4bc1ecbd]
[pii_email_a63e092b4f9ee79fb9d8]
[pii_email_e28a3e934cbcdcb23d46]
[pii_email_cff3ad7594886bf6385d]
[pii_email_4cd4d46e21d0c10a1796]
[pii_email_3dfa619637698b2a86e7]
[pii_email_c94da70c6950195616ad]
[pii_email_69e13f7c821ed85927cb]
[pii_email_373f27f472dfd142b9d1]
[pii_email_2cc96852b6708adae256]
[pii_email_d1069e5387fe7801576d]
[pii_email_b40419e5fb5909d97f3f]
[pii_email_2ddaf167eefe65a67a80]
[pii_email_93ff4c1a61cc7d3ab4fd]
[pii_email_87def98dae4921947e09]
[pii_email_b07ad36b13fb48317e08]
[pii_email_d7541f63aea3e918268a]
[pii_email_3a6e97a8443b1ffcf05f]
[pii_email_d3caa92332fea649a34e]
[pii_email_c01bfa536e3018e9a414]
[pii_email_42967f72ca162c3d3c96]
[pii_email_18b90deb96997339c116]
[pii_email_c9f8730280cf00e16aea]
[pii_email_922951806d3f58607462]
[pii_email_10bd394f7977ad6754d8]
[pii_email_a8840183080e40423b86]
[pii_email_8c0066cae3e257a5649a]
[pii_email_4d1dd53258e77537ab89]
[pii_email_014404d0bbfed47e5433]
[pii_email_1a9c95a94e19fad12fad]
[pii_email_6e554a8ee30126fe98d6]
[pii_email_4b51c8828ffc14da1b82]
[pii_email_8d59680416827996268d]
[pii_email_a3ca3d85af11ec2ea80a]
[pii_email_585c4d71a42693dceec0]
[pii_email_2fa3ffb9c68c48fa2019]
[pii_email_0118c5680f54a6487964]
[pii_email_8c367b2b37cbbdd83e92]
[pii_email_450a8d6803cd60759a12]
[pii_email_6d5e0e60edda47d4e7aa]
[pii_email_6d9e0924c02354364a42]
[pii_email_bb2b40b522f187724d13]
[pii_email_8862a6bd7a9eccb1c0c2]
[pii_email_bf08d60e5a97d7ab01ef]
[pii_email_808d31295faf57c29315]
[pii_email_37335ae09c93e4421132]
[pii_email_09ddb6911cad2ed56bc6]
[pii_email_19c58ecced59420150a1]
[pii_email_5937f3f17a68714dea6b]
[pii_email_63afb06a061d34361bed]
[pii_email_27f330af25eeb7831d95]
[pii_email_66946856682aee46b62e]
[pii_email_54628601ce75939c09aa]
[pii_email_88d74f2ae50f8d1d797f]
[pii_email_fea5d671786108a8700a]
[pii_email_e343c8f03a7e1e4d2216]
[pii_email_6491f2b312e828b0bf4e]
[pii_email_300276940579f53b2b00]
[pii_email_4354228cf7e297397ae4]
[pii_email_2b19bb92edaf5e5e09fc]
[pii_email_8d9ea025a8e6baa3d619]
[pii_email_2e92129cba6b7b94fb17]
[pii_email_11df9f71bbb871f80fc9]
[pii_email_9bd446c61c9b60942747]
[pii_email_0d2dfa2532d2af25cc90]
[pii_email_6f154a7c46772c62c2bc]
[pii_email_41f85f1baf0ab598fa4e]
[pii_pn_e3e9edf423bbd707bbd9]
[pii_email_bc95a1af7e93a87ce0ad]
[pii_email_b811747da77418222253]
[pii_email_7c54bb96f58fd70e2cfc]
[pii_email_6865fe5425609864fa81]
[pii_email_d2343b5bd41f50a3b08c]
[pii_email_8fe72429034235bf5f35]
[pii_email_c3d9e7699947594c0cb8]
[pii_email_a944698e4fbc63d30262]
[pii_email_dc6052bc35826c568251]
[pii_email_949f58dc23b668dd4377]
[pii_email_0163b0133d62c56228f3]
[pii_email_9563ad37fe39f99e74e7]
[pii_email_2a3e2b808ac9ecfadce5]
[pii_email_99122e9334ec932fb6d9]
[pii_email_26e8d400c1cad48426db]
[pii_email_395d19194395339519d9]
[pii_email_0f38b523d68b02f1df12]
[pii_email_c4d7649863f3d0c7478f]
[pii_email_05ef7309a4dd1940b56c]
[pii_email_c0465c746965d9e53750]
[pii_pn_cefe2bcfe88ff4ba89a1]
[pii_email_9163ca31bfd0b7610122]
[pii_email_1df9b8acee5cd62c9aa8]
[pii_email_e147590acba094c60dd4]
[pii_email_00e1917bd1ea3a10e0b5]
[pii_email_0bb44e202c664766b1ce]
[pii_email_234e75755494f8dd7482]
[pii_email_b8f0fa00c501a2fe1181]
[pii_pn_26c38d1366d3218dc6c7]
Related Search Term [pii_email_ef8d2bce709a0015a56c]
[pii_email_adbae616d0713bb2f3f4]
apple <[pii_email_57bde08c1ab8c5c265e8]>
[pii_email_cd4286ec1d31524271b1]
[pii_email_6fc72bf13a443be37ab3]
[pii_email_d4fac09446579b31926b]
[pii_email_291a6bded4c16447a86e]
[pii_email_19d62b8538db87396732]
[pii_email_73f9f35c791da7e6f038]
[pii_email_ef8d2bce709a0015a56c]
apple <[pii_email_e9d48ac2533bded18981]>
[pii_email_604122630e65a35e4387]
[pii_email_a13166e912f4c9d5cc12]
[pii_email_d5a281a6826b1fbc3db1]
[pii_email_8189008e8b5888ea722e]
[pii_email_c9fdb3c269cb59d1d5c9]
[pii_email_ef8d2bce709a0015a56c]
[pii_email_5e97f95c75c177ca3ded]
楽天市場 [[pii_email_a8b18860135123ddce16]]
[pii_email_ad4333f95cf260d70d09]
[pii_email_ef8d2bce709a0015a56c]
[pii_email_398665bd7df36c5c1377]
[pii_email_5ee711cf3997ba9aa23b]
[pii_email_ef8d2bce709a0015a56c]
[pii_email_ddade92684119a96cce5]
[pii_email_ccd85845098f1abb3112]
[pii_email_53188be563348f3e2849]
[pii_email_ef8d2bce709a0015a56c]
[pii_email_ea8d5843537d53d79b8b]
[pii_email_831467fd66c427ad6ec8]
[pii_email_450a8d6803cd60759a12]
[pii_email_b7ebeb38f43cc16b650c]
[pii_email_ef8d2bce709a0015a56c]
[pii_email_1c3f03a2ea9db51c2f0b]
[pii_email_94575c0ff6aaf5ce9cea]
[pii_email_ef8d2bce709a0015a56c]
[pii_email_fddfac140bb7b0b78848]
[pii_email_59016e373075e8918452]
[pii_email_7c28d4e9ac8746459493]
[pii_email_4201afa7fb92676e8f52]
[pii_email_1deb27ff6debe0221377]
hot videos [pii_email_578169b2ddabc1765799]
[pii_email_e6b7d409a0248f03958c]
[pii_email_95d4b7a02e1cae6d2392]
[pii_email_4bab81471ea9f73a9b65]
[pii_email_a63e092b4f9ee79fb9d8]
[pii_email_8c367b2b37cbbdd83e92]
[pii_email_c79b8ffbec42d5b01189]
[pii_email_bba1eb45c4a5be4205d4]
[pii_email_f1aa48f63724343cf7e4]
[pii_email_0fe230c506fe49479018]
apple [pii_email_88906589dba20a6335c2]
[pii_email_1c57aaaa80cfd55f9eb4]
[pii_email_1a00e261822d9641c348]
[pii_email_39b84c075d7105feb7d9]
[pii_email_55082125bcae80c2c289]
[pii_email_d419e21851cad25d8334]
[pii_email_c5a35e15f3083e7288ce]
[pii_email_f0e04b2d220f6c7b5fff]
[pii_email_b81c48f54c29e8ceb14f]
[pii_email_5b8c08ead8d99709be99]
[pii_email_468c010a4260cdbd7e7d]
[pii_email_5063917a7a7a020322eb]
[pii_email_f886ca817c3ecfa6ece0]
[pii_email_0e6246760aae65b6940b]
[pii_email_a362680896776a898b71]
[pii_email_314b07765fdee2a4d4c4]
[pii_email_3c45ed572afecdfebb08] の形式でメール アドレスを入力してください。
[pii_email_2e208bce2aeeb8c93507]
[pii_email_681298868006b70a7406]
[pii_email_e63f9502670d7a9d3766]
[pii_email_ff3acd5928cc0f4e80c9]
[pii_email_194f61be4025aaa853ec]
[pii_email_7ca37058598407b56048]
[pii_email_e365e14391b4f3af89a6]
[pii_email_d72be788d042ab6baa8e]
[pii_email_cf0a609c106086fdd63f]
[pii_email_bed92961d1b9cb908c83]
[pii_email_c0c4f97be63d8e5f4377]
[pii_email_9a8b6d4230af0b6fb4c9]
[pii_email_b5bb805fb26652839fb5]
[pii_email_8f1566eebca731676bd4]
[pii_email_9b9caf11d358c1eea038]
[pii_email_8892d152d94bd25fcce8]
[pii_email_8f8466279e1efec30273]
[pii_email_595522754e3087080518]
[pii_email_1a7f5b124c889f02833a]
[pii_email_84abded229291cba0f72]
[pii_email_92d1362e003fb0d52733]
[pii_email_fd804728ee6d0406c1d8]
[pii_email_420627098e5daad7ab37]
[pii_email_e97771311b05a2bafa2a]
[pii_email_4c93c0314b01e5b7db18]
[pii_email_fdda8eb03ecf5c9c4800]
ssh -t [pii_email_037d07812f905a3927ae]
[pii_email_382bf097dc29569cbe1c]
[pii_email_7f6d681d4d64484cbb3d]
[pii_email_1b44705d3d2b0bd6cd38]
memory: name1: name2: mail1:[pii_email_79a04d5350e554d973f6]
[pii_email_f0317bf2844b69427468]
[pii_email_2c6e4682f843c772b2b6]
[pii_email_3ca3c25d5b3af8a60e2e]
[pii_email_6514e927b595ae901554]
[pii_email_eb67577246bac247592a]
[pii_email_9cf963b8cb98669cca17]
[pii_email_809ad0f8ac9068342cc6]
[pii_email_23537d726bfb32c8b680]
[pii_email_dd11bcfc90f3f251327b]
[pii_email_81ff4555438ce03f0ca6]
[pii_email_63f24f261aee93b2cf35]
[pii_email_1007a4c5b04044dde03b]
[pii_email_34db94faa96926eaea9a]
[pii_email_da8e3beab33ad3469100]
[pii_email_fc01acec800ad66804cf]
[pii_email_06807e02beaa5f79da65]
[pii_email_f53b81fb142c709cc796]
[pii_email_59ef83a7914eb7287d12]
[pii_email_ceda4afac18b2525cf7b]
[pii_email_f67a97f2567c9ee49916]
[pii_email_96c06c4273db730b85f7]
[pii_email_22d000add592da1a6113]
[pii_email_987bd588f302c6a1fa6c]
[pii_email_4d15946bb18536cd3f0b]
[pii_email_c1fed62ed10bcbba47a4]
[pii_email_dd3ad6db4658a3c4f7f2]
[pii_email_dc295f945d6302f94bab]
[pii_email_4a125b682a3a95e69e73]
[pii_email_72e453f5b965f5fc5bd2]
[pii_email_e4cf71a4bce9c28eb6db]
[pii_email_71db4c65a0dff1e17d15]
[pii_email_2fae9b7f9ec6b242427f]
[pii_email_7e018b42e70fc586bb98]
[pii_email_6504c8b31501c4e94281]
[pii_email_f41f9e366cf482663170]
[pii_email_cb68dc668c8d7cd351f9]
[pii_email_167dcef8e23e59cfa765]
[pii_email_8d84e97d677f9c437be5]
[pii_email_f71249ec792afc74f545]
[pii_email_86a638a07f63a75a4fe1]
[pii_email_64288a38a4ad03ab91ce]
[pii_email_0163b0133d62c56228f3]
[pii_email_1b754da386dc6406f331]
[pii_email_91735db3e756d0bb3557]
[pii_email_4ba6807a5fe3c21f7bdb]
[pii_email_3cffb3d88f1eaa21720f]
[pii_email_9be5fe0ece323aa1f0e5]
[pii_email_0a40688094e002570bd0]
[pii_email_8d6c2dd2123f7c5c157c]
[pii_email_7cc4c1036b3de58e1c72]
[pii_email_32df4488989d73575098]
[pii_email_766f3be92866e124bff1]
[pii_email_3af0f255599e5aa7fd81]
[pii_email_5a845186e9c5226b9c4a]
[pii_email_57bde08c1ab8c5c265e8]>
[pii_email_94c51e8648adbb6e2c15]
[pii_email_84eb7572bd91baae7e9f]
[pii_email_e732d9a5ebee0e8031cf]
[pii_email_14369c64932f8b961913]
[pii_email_ef4310bcd885da04cf46]
[pii_email_98e8c48030ab24a31349]
[pii_email_36fb5118cbdff16cf430]
[pii_email_bf071e17a519e280bdce]
[pii_email_31adc6aed76d7301a801]
[pii_email_c18ce48cba535d0981e5]
[pii_email_053897f547d5cd95263d]
[pii_email_43973be793cf49179db1]
[pii_email_5ef2e8dd16954cd1a2d9]
[pii_email_3490789583d0e0a291b9]
[pii_email_22b171968379814d4a9f]
[pii_email_fd979e981f6f7c0673ec]
[pii_email_7891f13cc22e61e813b8]
[pii_email_57bde08c1ab8c5c265e8] apple
[pii_email_3683bc8310bea480edaf]
[pii_email_de50e06fee4825a8829b]
[pii_email_eb37f9d98ade112543bf]
[pii_email_148f1fa418fbd9e1dfb8]
[pii_email_b8b36c7e7509ed95e68f]
[pii_email_0642b6407de1d9fad1d4]
[pii_email_4de5e9b9b635f1e5291e]
[pii_email_b4ba3a2999b59bb06af9]
[pii_email_8c96c1c23f5914dd67d1]
[pii_email_7becc2d384ac4e092a4c]
[pii_email_9e384b305433ba92138e]
[pii_email_aaa261e7f27ce39e475f]
amazon.co.jp <[pii_email_99514d5fed5d3eee8cdd]>
[pii_email_0e163747a9f9443786a4]
[pii_email_5acc1a2fe9815348a71a]
[pii_email_13c1176a2ef352aef6b7]
[pii_email_6e260a6a25ea180c5bc5]
when the clothes come off [pii_email_a49c65b4d560bc93fb4b]
[pii_email_e28a3e934cbcdcb23d46]
[pii_email_9514fd4b15197a124f71]
[pii_email_41f03d5f553b30c27598]
[pii_email_494be763411b4eba02e9]
[pii_email_a82f105f959b139b89c9]
[pii_email_3d0ec9b29357e1897ee5]
[pii_email_9342797d95c5f9837ff4]
[pii_email_795e07b8403a80e3276e]
[pii_email_6dc39f00e58e09db5797]
[pii_email_e11c3be688f0f51b214c]
[pii_email_2d64447ed0578e5e028d]
[pii_email_91ee6b96cf684d972247]
[pii_email_d5c556b7d64ea32ad41d]
[pii_email_c88f2e109b324de6fbba]
[pii_email_0ac732df275144ef1421]
[pii_email_f757a18614afdbd145e6]
[pii_email_3ec3519f4b72c30d4b0c]
[pii_email_82b7f9f25c3b5f11facb]
[pii_email_209eef059ff515bf8797]
[pii_email_c1dfc7e1f048d5109378]
[pii_email_366acbbf6182ecc326a2]
[pii_email_6ac679db5f9cac87baec]
[pii_email_5b385f8b22afbaf288ef]
[pii_email_89c18ca1fb64c542dddc]
[pii_email_8ce6856f347e89c6f34d]
[pii_email_42840c99f472ef7059e7]
[pii_email_e8211337108df7d1b74a]
[pii_email_7e336e25fe59eb92fc55]
[pii_email_9fae64045d5945486841]
[pii_email_6491f2b312e828b0bf4e]
[pii_email_a352629753b9c4189028]
[pii_email_ba038f55b0487ab9c834]
[pii_email_ebaebfcb82652cdd1cf2]
[pii_email_db270f7b7f3940e1b8d8]
[pii_email_ae79ea93d7678239638f]
[pii_email_8a69176656bc5ec38d10]
[pii_email_3868c9647df343b6e07d]
[pii_email_cf04e19deac4bb14b851]
[pii_email_5f29fcb2598322372845]
[pii_email_985e5877c39c9b161c99]
[pii_email_a634e916236038c179b9]
[pii_email_8d74ec736fbeef98fb32]
[pii_email_a4afd22dca99c2593bff]
[pii_email_1f9563d4b598e4c6a8ec]
[pii_email_10bd394f7977ad6754d8]
[pii_email_bc1981d18d09abffe3d4]
[pii_email_a077d498a97913477ee9]
[pii_email_0938e7e2d75e7e5f4349]
[pii_email_0c350f89c885b3b2c1bc]
[pii_email_bbf7cab7056c272d4db1]
[pii_email_2d997319a4d0aecb09c7]
[pii_email_4bc0ea2debdaadfa055c]
[pii_email_76f7760690d79c095b2f]
[pii_email_72a92948b69550b554a1]
[pii_email_99514d5fed5d3eee8cdd]>
[pii_email_874d61a064a995521196]
[pii_email_a13e83077bdd91497ee3]
[pii_email_faa910d38223596045ad]
[pii_email_8008ca9696e8680555df]
People Also Search For
[pii_email_ef8d2bce709a0015a56c]
[pii_email_757d18cf0792ca50e033]
[pii_email_81d970376f07d82e5615]
[pii_email_bc88d0d503a547d5746b]
[pii_email_cffa9a58460de6a338ef]
[pii_email_9045ddcab0866fc1c324]
[pii_email_4803b18b0bbfe2270ef4]
#[pii_email_1e5c61817675f92a96bc]
[pii_email_f899e6915ec5fbce032b]
[pii_email_3e23b11335d3a71b564d]
[pii_email_d7b63ef3b0d3a3c1ba0d]
[pii_email_1067e3617007620af279]
[pii_email_7e85ad72e32632248bae]
[pii_email_d6aa36ada3bf3113ef16]
[pii_email_232d8f022cf63110f441]
[pii_email_240a1d759e137b1e9265]
[pii_email_28fbfcf022099e0890d7]
[pii_email_61477e086e0e0554bd64]
[pii_email_a0a577e8a8efd2ba7050]
[pii_email_83b32eebb96bb16e89af]
[pii_email_fc7cdca59e096b0bafdb]
[pii_email_1c72414ad81f491bda82]
[pii_email_c4e99c12f3e9b8a5e5a0]
[pii_email_d179b07c072f8623685e]
[pii_email_5bd046a6a6e98d285045]
[pii_email_ceeaf4ab3b0c837f549b]
[pii_email_ab3a836e52b9647a6514]
[pii_email_5e8d93309f4add1de456]
[pii_email_79a04d5350e554d973f6]
[pii_email_15ac2d217d23fe6fa475]
[pii_email_f2f330c555ac83892967]
[pii_email_40f97021692191ecf53a]
[pii_email_ab0a8904944f580e17b6]
[pii_email_f018949db1b6d6fc0b1d]
[pii_email_16d4a5859aeec0770d94]
[pii_email_2efce6dff2e926dec6a8]
[pii_email_1eb6435ed5928dd44403]
[pii_email_aadd81694e8c6f8e72a8]
[pii_email_4a0c0d70cc0d42ef2b42]
[pii_email_542739be0d89309e218d]
[pii_email_a17f087d616a2d433ecd]
[pii_email_ba494de4284693438405]
[pii_email_448a21e4af5e58ff4bf3]
[pii_email_f2201367a1317e219d60]
[pii_email_146af50b0e2fe51b66cb]
[pii_email_1c87610ca02cb88d050b]
[pii_email_bea378b018ce5413b9e8]
[pii_email_2b0a90bfcd4ffbe9a1c9]
[pii_email_f020a9ef0a7df095288f]
[pii_email_9df55aa8794c792b4a11]
[pii_email_66daf9e8d3199017a809]
[pii_email_f535b38075b547c23181]
[pii_email_a51b4f5c760d34bf6899]
[pii_email_3ad0d8b18f87c5667ac9]
[pii_email_a042990e501e8c4a379c]
[pii_email_7d7db3c851e3be5d9f05]
[pii_email_16b20303b7a773eddf22]
[pii_email_a9b458eec6aa0664df67]
[pii_email_c20197e7c663a98b5c36]
[pii_email_380ae322492cff7a2558]
[pii_email_73c79a9adcc776faf5c5]
[pii_email_fbac968613bbda03a17f]
[pii_email_1df02dc0d3d236daae34]
[pii_email_40c1bf27972574aeb776]
[pii_email_0efe482d6fb6f8f974cc]
[pii_email_fd3397f6eb256d389d07]
[pii_email_43a5afa9b5c1e3eef7de]
[pii_email_2de4f9fe311c830d5d08]
[pii_email_cff3ad7594886bf6385d]
[pii_email_5c591e8c60908f4a1a66]
[pii_email_1ba7690952e42e4bae77]
[pii_email_147c6b44916f5b68a05e]
[pii_email_2cc96852b6708adae256]
[pii_email_d1069e5387fe7801576d]
[pii_email_15dfe225a4694be22cd1]
[pii_email_3dc79810347bfac87157]
[pii_email_9d04e1394f077ead4329]
[pii_email_a3ca3d85af11ec2ea80a]
[pii_email_4b51c8828ffc14da1b82]
[pii_email_49b00de449a9d50999c7]
[pii_email_6fef76b907a2ff96f00c]
[pii_email_c53344b67c0e8567ba35]
[pii_email_addc8b9f7e930f706ef8]
[pii_email_e0502875d202475ff4fe]
[pii_email_628281c16f0be537e414]
[pii_email_7531b262cc29ead7d915]
[pii_email_f4e67e5eb4e57ba89b12]
[pii_email_fb4e2f6952678ea3628b]
[pii_email_022d8873b94902af61b8]
[pii_email_5994ca0c15b3a8472c51]
[pii_email_97907370a0b6c6150b4f]
[pii_email_2d81ae119a0527349004]
[pii_email_7d43a70c829cc3e6427c]
[pii_email_27b180c56eaef02c4d26]
[pii_email_e940e07bff704eaa33bd]
[pii_email_8a4f2c711a274dc73f08]
[pii_email_2da0bfae339211206469]
[pii_email_64f524aab4345e5fd3b8]
[pii_email_2f015ccab67036b50288]
[pii_email_deacd088b1fa721c4ae2]
[pii_email_2fda41b72b31030d1086]
[pii_email_d00fcc81b5d0e6e4ec1e]
[pii_email_e97771311b05a2bafa2a]
[pii_email_fd804728ee6d0406c1d8]
[pii_email_468c010a4260cdbd7e7d]
[pii_email_d18fa18e414228d40c25]
[pii_email_5386878a066520613577]
[pii_email_512913ac6359177dcb8f]
[pii_email_820eb86b4ce0ab615828]
[pii_email_9446c116cddd93c15a79]
[pii_email_0c097c8ccb3da47a7993]
[pii_email_604893c7c3d1d702a1b0]
[pii_email_f67a97f2567c9ee49916]
[pii_email_1e5c61817675f92a96bc]
[pii_email_c26e4d581f42952246e8]
[pii_email_572358f9aa801e13b5ac]
[pii_email_d72be788d042ab6baa8e]
[pii_email_e63f9502670d7a9d3766]
[pii_email_604122630e65a35e4387]
[pii_email_c9da4638069a46b21247]
[pii_email_30f0a57d7a82c72e239d]
[pii_email_7c50a6fb3f69d5710246]
[pii_email_1954f237392d2499e82f]
[pii_email_473bbb63c507233e6852]
[pii_email_c475ab222b6b1b00127e]
[pii_email_9af90a8bd82446d4042a]
[pii_email_8623d00aef39ef4358d6]
[pii_email_6a1dc3a6c77375c21f6c]
[pii_email_bfbd70a720eae5cf7a64]
[pii_email_f8da5f55b5385a15bbf5]
[pii_email_d4accf457489de142f79]
[pii_email_8e18b71b4173dad116d4]
[pii_email_5c8ac92eff032f4ad012]
[pii_email_c0465c746965d9e53750]
[pii_email_6504c8b31501c4e94281]
[pii_email_ae9880cd06e84bbcc37f]
[pii_email_384cc8faa7c4db5c55d8]
[pii_email_64cdafcbf14b6bb6d397]
[pii_email_777525bf3eec08caf633]
[pii_email_da2470bf3175129066e1]
[pii_email_6217c361f4569d56b2c4]
[pii_email_9c641ef84082216b5b2b]
[pii_email_5a845186e9c5226b9c4a]
[pii_email_59ef83a7914eb7287d12]
[pii_email_9be5fe0ece323aa1f0e5]
[pii_email_14369c64932f8b961913]
[pii_email_1b44705d3d2b0bd6cd38]
[pii_email_32df4488989d73575098]
[pii_email_fd979e981f6f7c0673ec]
[pii_email_37335ae09c93e4421132]
[pii_email_504939d23b7aa79b07a0]
[pii_email_828874a9f8dcced7aba0]
[pii_email_e28a3e934cbcdcb23d46]
[pii_email_a63e092b4f9ee79fb9d8]
[pii_email_c94da70c6950195616ad]
[pii_email_3dfa619637698b2a86e7]
[pii_email_69e13f7c821ed85927cb]
[pii_email_4c4b738e06934020639e]
[pii_email_8e22e38bb9ca89a563b6]
[pii_email_d276730de6bbcc1de3a2]
[pii_email_f662207741bddd9f355d]
[pii_email_94575c0ff6aaf5ce9cea]
[pii_email_395d19194395339519d9]
[pii_email_2ddaf167eefe65a67a80]
[pii_email_3a6e97a8443b1ffcf05f]
[pii_email_87def98dae4921947e09]
[pii_email_93ff4c1a61cc7d3ab4fd]
[pii_email_d7541f63aea3e918268a]
[pii_email_b07ad36b13fb48317e08]
[pii_email_18b90deb96997339c116]
[pii_email_10bd394f7977ad6754d8]
[pii_email_4d1dd53258e77537ab89]
[pii_email_1a9c95a94e19fad12fad]
[pii_email_8c367b2b37cbbdd83e92]
[pii_email_2fa3ffb9c68c48fa2019]
[pii_email_8d59680416827996268d]
[pii_email_585c4d71a42693dceec0]
[pii_email_0118c5680f54a6487964]
[pii_email_8fed23be96996388c8ed]
[pii_email_91735db3e756d0bb3557]
[pii_email_6d9e0924c02354364a42]
[pii_email_19c58ecced59420150a1]
[pii_email_fea5d671786108a8700a]
[pii_email_6491f2b312e828b0bf4e]
[pii_email_0c56ce651a35a355b446]
[pii_email_88d74f2ae50f8d1d797f]
[pii_email_54628601ce75939c09aa]
[pii_email_4354228cf7e297397ae4]
[pii_email_2b19bb92edaf5e5e09fc]
[pii_email_11df9f71bbb871f80fc9]
[pii_email_6f154a7c46772c62c2bc]
[pii_email_0d2dfa2532d2af25cc90]
[pii_email_d2343b5bd41f50a3b08c]
[pii_email_dc6052bc35826c568251]
[pii_email_99122e9334ec932fb6d9]
[pii_email_26e8d400c1cad48426db]
[pii_email_9563ad37fe39f99e74e7]
[pii_email_2a3e2b808ac9ecfadce5]
[pii_email_0bb44e202c664766b1ce]
[pii_email_234e75755494f8dd7482]
[pii_email_1df9b8acee5cd62c9aa8]
[pii_email_4ed9e00727c5992d85ae]
[pii_email_962d513d2e9dbfc18f00]
[pii_email_2259870ff6be62f88207]
[pii_email_8a896402915e385d80ea]
[pii_email_217082d76521503c1b6e]
[pii_email_d6fa6bf12184962eeabd]
[pii_email_cf60495efe9a41d42eb8]
[pii_email_1715df32db7f59d71761]
[pii_email_9223b69ce1bdf9ce3d68]
[pii_email_cbebfd465fa7a4eab56b]
[pii_email_c5454e6be4965a5f48e1]
[pii_email_eacd6b88583090d3308c]
[pii_email_bbdfba598a29a82e7ba7]
[pii_email_73dbd7690da45e9c2b41]
[pii_email_01886860593c76747122]
[pii_email_98d664c58961d1ab96dd]
[pii_email_8dbdd57ed79f88873b6d]
[pii_email_1e955f82640bdec37784]
[pii_email_6507dbde52938872cf63]
[pii_email_0399d9cfe241f4a6b64a]
[pii_email_61283527c6a389708da9]
[pii_email_3c2172424296902e5c9b]
[pii_email_68cabf69b0a67d1d1b91]
[pii_email_55082125bcae80c2c289]
[pii_email_c5a35e15f3083e7288ce]
[pii_email_c9fdb3c269cb59d1d5c9]
[pii_email_61d86be421a78dca3d8f]
[pii_email_a81c1314238a1a5cfb16]
[pii_email_8d8ad2afac8feb73fef2]
[pii_email_19d62b8538db87396732]
[pii_email_39b84c075d7105feb7d9]
[pii_email_595522754e3087080518]
[pii_email_9b9caf11d358c1eea038]
[pii_email_d4fac09446579b31926b]
[pii_email_c1ea4da76f96c0a6d2ae]
[pii_email_420627098e5daad7ab37]
[pii_email_681298868006b70a7406]
[pii_email_7ca37058598407b56048]
[pii_email_291a6bded4c16447a86e]
[pii_email_92d1362e003fb0d52733]
[pii_email_b2738c8ac30d1618f625]
[pii_email_e365e14391b4f3af89a6]
[pii_email_b81c48f54c29e8ceb14f]
[pii_email_1a7f5b124c889f02833a]
[pii_email_a362680896776a898b71]
[pii_email_8f8466279e1efec30273]
[pii_email_fe7c5c03e9bd866f06da]
[pii_email_cab962da0f7c074d605b]
[pii_email_3f53f394ee7d80c7a777]
[pii_email_b8b36c7e7509ed95e68f]
[pii_email_3490789583d0e0a291b9]
[pii_email_c1fed62ed10bcbba47a4]
[pii_email_ff3acd5928cc0f4e80c9]
[pii_email_bed92961d1b9cb908c83]
[pii_email_314b07765fdee2a4d4c4]
[pii_email_0e163747a9f9443786a4]
[pii_email_22d000add592da1a6113]
[pii_email_31adc6aed76d7301a801]
[pii_email_22b171968379814d4a9f]
[pii_email_3683bc8310bea480edaf]
[pii_email_167dcef8e23e59cfa765]
[pii_email_053897f547d5cd95263d]
[pii_email_dd3ad6db4658a3c4f7f2]
[pii_email_4a125b682a3a95e69e73]
[pii_email_23537d726bfb32c8b680]
[pii_email_89aa61c1337bed2f1839]
[pii_email_de6747db7c48bdae928d]
[pii_email_7f6d681d4d64484cbb3d]
[pii_email_ceda4afac18b2525cf7b]
[pii_email_63f24f261aee93b2cf35]
[pii_email_987bd588f302c6a1fa6c]
[pii_email_c18ce48cba535d0981e5]
[pii_email_f41f9e366cf482663170]
[pii_email_4de5e9b9b635f1e5291e]
[pii_email_7e018b42e70fc586bb98]
[pii_email_98e8c48030ab24a31349]
[pii_email_0163b0133d62c56228f3]
[pii_email_29e11ce224949bbc2326]
memory: name1: name2: mail1:[pii_email_79a04d5350e554d973f6]
[pii_email_bc1981d18d09abffe3d4]
[pii_email_e6b7d409a0248f03958c]
[pii_email_f1aa48f63724343cf7e4]
[pii_email_7e336e25fe59eb92fc55]
[pii_email_a8e1dbf2d5611b733ce4]
[pii_email_3ec3519f4b72c30d4b0c]
[pii_email_ccd85845098f1abb3112]
[pii_email_0fe230c506fe49479018]
[pii_email_209eef059ff515bf8797]
[pii_email_59016e373075e8918452]
[pii_email_ebaebfcb82652cdd1cf2]
[pii_email_ea8d5843537d53d79b8b]
[pii_email_0ac732df275144ef1421]
[pii_email_c1dfc7e1f048d5109378]
[pii_email_41f03d5f553b30c27598]
[pii_email_1deb27ff6debe0221377]
[pii_email_b7ebeb38f43cc16b650c]
[pii_email_0c350f89c885b3b2c1bc]
[pii_email_8ce6856f347e89c6f34d]
[pii_email_9fae64045d5945486841]
[pii_email_adb6c26dc05e08f9e1f2]
[pii_email_450a8d6803cd60759a12]
[pii_email_1a00e261822d9641c348]
[pii_email_1f9563d4b598e4c6a8ec]
[pii_email_3eff4b816fc23f0fc4d3]
[pii_email_a634e916236038c179b9]
[pii_email_11d95334d382672d148a]
[pii_email_81ff4555438ce03f0ca6]
[pii_email_64288a38a4ad03ab91ce]
[pii_email_5be04fa446ae08ba2acc]
[pii_email_1ece59de9dd3c13cad86]
[pii_email_b251ffaacd7f36c79487]
[pii_email_beb2114a13df05d2cd44]
[pii_email_1d5ad285d62e4bc1ecbd]
Related posts