[pii_email_1d5ad285d62e4bc1ecbd] How To Solve?
Digital Tech Spot, 3 weeks ago
0
7 min

read
15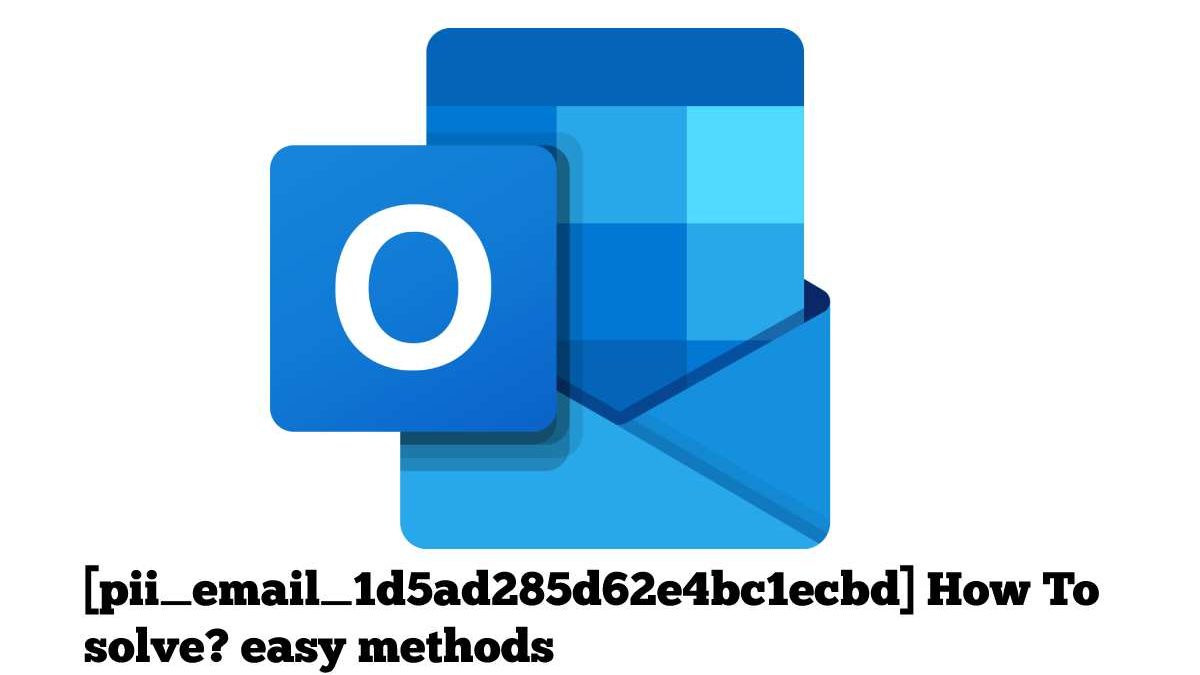 How To Solve [pii_email_1d5ad285d62e4bc1ecbd] Follow Easy Methods Tricks
[pii_email_1d5ad285d62e4bc1ecbd] –  Searching for error code solution. There are different types of communication. There are various options for communicating via email. Like Microsoft Outlook, Gmail, Yahoo and many more. The machine can make various errors during communication. Similarly, the view can produce an error called pii_email_1d5ad285d62e4bc1ecbd. This is a code error that can produce in Microsoft Outlook. If it appears on the Microsoft Outlook screen. This means that MS Outlook is not working properly.
How to fix pii_email_1d5ad285d62e4bc1ecbd error?
If you see error code [pii_pn_eb1b8dbb39fce58ab2b5], it usually means that Outlook isn't working properly. So, what can you do to make Outlook work properly? Here are some direct instructions: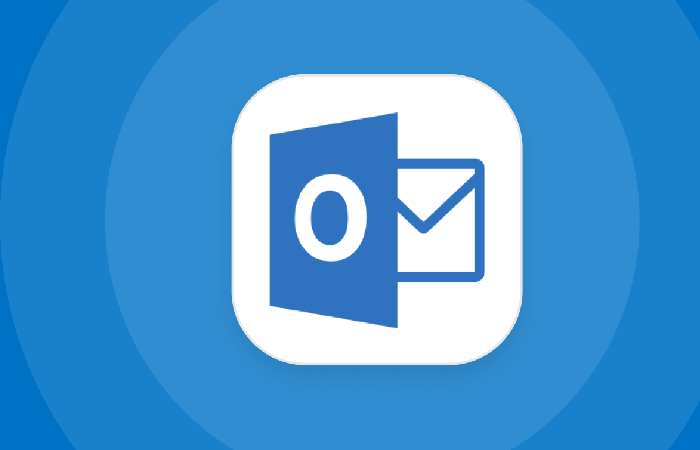 If you use multiple accounts while running a program in Microsoft Windows, try logging out of Accounts, Transparent Cache, then logging back in.
[pii_pn_eb1b8dbb39fce58ab2b5] The error can be caused by the installation process, where Outlook conflicts with other email accounts or other software on your computer. So, you can remove the corrupted version of Outlook from your personal computer, then install the latest version of Outlook from Microsoft Outlook official website.
Attempting to use the Internet form of the Microsoft Outlook Web Edition application.
Update your version of Microsoft Outlook to True.
If you are using Windows 10, try using Microsoft Outlook on other versions of Windows such as 7 or 8.
Contact Microsoft Support for further instructions.
What Are The Reasons For This Error pii_email_1d5ad285d62e4bc1ecbd
Reasons may vary based on user usage. Let's discuss the causes of this error pii_email_1d5ad285d62e4bc1ecbd
Using multiple Microsoft accounts in one application. Without clearing the cache, this error can be generated.
Developing a software application on your computer will frequently generate the pii_email_1d5ad285d62e4bc1ecbd error.
A large installation of the Outlook application.
Using an earlier version of Microsoft Outlook.
Application compatibility issue with your system
Code error resolution method list [pii_email_1d5ad285d62e4bc1ecbd]
Using a Single Microsoft Account:
This error is corrected using multiple accounts on a computer to record all current accounts. Also, later on, an account was approved. Error [pii_pn_fc3e5631af4dc5c4c9ac] will probably be fixed.
To resolve this type of error, a single Microsoft account is recommended.
To Reinstall The Outlook Application:
If the error [pii_email_1d5ad285d62e4bc1ecbd] appears on the application screen while installing the Outlook application, you can easily fix it. You must uninstall the Outlook application from your system and reinstall it. This will remove all installation errors.
Using Microsoft Outlook Online.
A third method to fix the error is to use the web-built version of Microsoft Outlook instead of desktop applications.
Using the documentation source file:
Another way to fix the [pii_email_1d5ad285d62e4bc1ecbd] error is to buy Microsoft's first software directly instead of using pirated software.
Using The Auto Repair Tool:
Microsoft provides an automatic repair tool to overcome errors caused by Microsoft Outlook. We can use automatic repair tool to fix [pii_email_1d5ad285d62e4bc1ecbd] error.
Another Solution to Solve pii_email_1d5ad285d62e4bc1ecbd
[pii_email_1d5ad285d62e4bc1ecbd] to Clear this issue follow this methods
Method 1 : Clear Cookies
You will erase your past strings and render every one of the information new. By clearing the cache and cookies.
Close to Request for MS Outlook. Following a few minutes, resume it.
Logout the multiple accounts to solve this error.
Install the new version of Microsoft Outlook
You need to refresh it and restart your PC if you are utilizing the old rendition and it requests an update.
The restarting methodology is done once. You should open MS Outlook now to check whether the [pii_email_1d5ad285d62e4bc1ecbd] error is settled.
Method 2: Fixing The Version Of The Outlook – pii_email_1d5ad285d62e4bc1ecbd
The pii_email_1d5ad285d62e4bc1ecbd error may frequently be set off. Assuming that the program undermines the establishment interaction. On the other hand, on the off casual that MS Outlook conflicts with other email accounts.
To fix the MS Outlook update, you need to uninstall the corrupted variant of Outlook from your PC.
In the last stage, the most recent form of the Microsoft Outlook official site must be installed.
Conclusion
We look forward to your suggestions and easy steps to fix the problem with the error pii_email_1d5ad285d62e4bc1ecbd. If the problem persists, send us an email at [email protected] with the error code and digitaltechspot will try to find a solution that will allow you to resolve the problem. Also, if you know the solution for the error, please write us an email with instructions on how to use the solution, it will be really helpful for our readers.
Related Searches
[pii_email_adbae616d0713bb2f3f4]
apple <[pii_email_57bde08c1ab8c5c265e8]>
[pii_email_cd4286ec1d31524271b1]
[pii_email_6fc72bf13a443be37ab3]
[pii_email_d4fac09446579b31926b]
[pii_email_291a6bded4c16447a86e]
[pii_email_19d62b8538db87396732]
[pii_email_73f9f35c791da7e6f038]
apple <[pii_email_e9d48ac2533bded18981]>
[pii_email_604122630e65a35e4387]
[pii_email_a13166e912f4c9d5cc12]
[pii_email_d5a281a6826b1fbc3db1]
[pii_email_8189008e8b5888ea722e]
[pii_email_c9fdb3c269cb59d1d5c9]
[pii_email_5e97f95c75c177ca3ded]
[pii_email_39b84c075d7105feb7d9]
[pii_email_55082125bcae80c2c289]
[pii_email_d419e21851cad25d8334]
[pii_email_c5a35e15f3083e7288ce]
[pii_email_f0e04b2d220f6c7b5fff]
[pii_email_b81c48f54c29e8ceb14f]
[pii_email_5b8c08ead8d99709be99]
[pii_email_468c010a4260cdbd7e7d]
[pii_email_5063917a7a7a020322eb]
[pii_email_f886ca817c3ecfa6ece0]
[pii_email_0e6246760aae65b6940b]
[pii_email_a362680896776a898b71]
[pii_email_314b07765fdee2a4d4c4]
[pii_email_3c45ed572afecdfebb08] の形式でメール アドレスを入力してください。
[pii_email_2e208bce2aeeb8c93507]
[pii_email_681298868006b70a7406]
[pii_email_e63f9502670d7a9d3766]
[pii_email_ff3acd5928cc0f4e80c9]
[pii_email_194f61be4025aaa853ec]
[pii_email_7ca37058598407b56048]
[pii_email_e365e14391b4f3af89a6]
[pii_email_d72be788d042ab6baa8e]
[pii_email_cf0a609c106086fdd63f]
[pii_email_bed92961d1b9cb908c83]
[pii_email_c0c4f97be63d8e5f4377]
[pii_email_9a8b6d4230af0b6fb4c9]
[pii_email_b5bb805fb26652839fb5]
[pii_email_8f1566eebca731676bd4]
[pii_email_9b9caf11d358c1eea038]
[pii_email_8892d152d94bd25fcce8]
[pii_email_8f8466279e1efec30273]
[pii_email_595522754e3087080518]
[pii_email_1a7f5b124c889f02833a]
[pii_email_84abded229291cba0f72]
[pii_email_92d1362e003fb0d52733]
[pii_email_fd804728ee6d0406c1d8]
[pii_email_420627098e5daad7ab37]
[pii_email_e97771311b05a2bafa2a]
[pii_email_4c93c0314b01e5b7db18]
[pii_email_fdda8eb03ecf5c9c4800]
ssh -t [pii_email_037d07812f905a3927ae]
[pii_email_382bf097dc29569cbe1c]
[pii_email_7f6d681d4d64484cbb3d]
[pii_email_1b44705d3d2b0bd6cd38]
memory: name1: name2: mail1:[pii_email_79a04d5350e554d973f6]
[pii_email_f0317bf2844b69427468]
[pii_email_2c6e4682f843c772b2b6]
[pii_email_3ca3c25d5b3af8a60e2e]
[pii_email_6514e927b595ae901554]
[pii_email_eb67577246bac247592a]
[pii_email_9cf963b8cb98669cca17]
[pii_email_809ad0f8ac9068342cc6]
[pii_email_23537d726bfb32c8b680]
[pii_email_dd11bcfc90f3f251327b]
[pii_email_81ff4555438ce03f0ca6]
[pii_email_63f24f261aee93b2cf35]
[pii_email_1007a4c5b04044dde03b]
[pii_email_34db94faa96926eaea9a]
[pii_email_da8e3beab33ad3469100]
[pii_email_fc01acec800ad66804cf]
[pii_email_06807e02beaa5f79da65]
[pii_email_f53b81fb142c709cc796]
[pii_email_59ef83a7914eb7287d12]
[pii_email_ceda4afac18b2525cf7b]
[pii_email_f67a97f2567c9ee49916]
[pii_email_96c06c4273db730b85f7]
[pii_email_22d000add592da1a6113]
[pii_email_987bd588f302c6a1fa6c]
[pii_email_4d15946bb18536cd3f0b]
[pii_email_c1fed62ed10bcbba47a4]
[pii_email_dd3ad6db4658a3c4f7f2]
[pii_email_dc295f945d6302f94bab]
[pii_email_4a125b682a3a95e69e73]
[pii_email_72e453f5b965f5fc5bd2]
[pii_email_e4cf71a4bce9c28eb6db]
[pii_email_71db4c65a0dff1e17d15]
[pii_email_2fae9b7f9ec6b242427f]
[pii_email_7e018b42e70fc586bb98]
[pii_email_6504c8b31501c4e94281]
[pii_email_f41f9e366cf482663170]
[pii_email_cb68dc668c8d7cd351f9]
[pii_email_167dcef8e23e59cfa765]
[pii_email_8d84e97d677f9c437be5]
[pii_email_f71249ec792afc74f545]
[pii_email_86a638a07f63a75a4fe1]
[pii_email_64288a38a4ad03ab91ce]
[pii_email_0163b0133d62c56228f3]
[pii_email_1b754da386dc6406f331]
[pii_email_91735db3e756d0bb3557]
[pii_email_4ba6807a5fe3c21f7bdb]
[pii_email_3cffb3d88f1eaa21720f]
[pii_email_9be5fe0ece323aa1f0e5]
[pii_email_0a40688094e002570bd0]
[pii_email_8d6c2dd2123f7c5c157c]
[pii_email_7cc4c1036b3de58e1c72]
[pii_email_32df4488989d73575098]
[pii_email_766f3be92866e124bff1]
[pii_email_3af0f255599e5aa7fd81]
[pii_email_5a845186e9c5226b9c4a]
[pii_email_57bde08c1ab8c5c265e8]>
[pii_email_94c51e8648adbb6e2c15]
[pii_email_84eb7572bd91baae7e9f]
[pii_email_e732d9a5ebee0e8031cf]
[pii_email_14369c64932f8b961913]
[pii_email_ef4310bcd885da04cf46]
[pii_email_98e8c48030ab24a31349]
[pii_email_36fb5118cbdff16cf430]
[pii_email_bf071e17a519e280bdce]
[pii_email_31adc6aed76d7301a801]
[pii_email_c18ce48cba535d0981e5]
[pii_email_053897f547d5cd95263d]
[pii_email_43973be793cf49179db1]
[pii_email_5ef2e8dd16954cd1a2d9]
[pii_email_3490789583d0e0a291b9]
[pii_email_22b171968379814d4a9f]
[pii_email_fd979e981f6f7c0673ec]
[pii_email_7891f13cc22e61e813b8]
[pii_email_57bde08c1ab8c5c265e8] apple
[pii_email_3683bc8310bea480edaf]
[pii_email_de50e06fee4825a8829b]
[pii_email_eb37f9d98ade112543bf]
[pii_email_148f1fa418fbd9e1dfb8]
[pii_email_b8b36c7e7509ed95e68f]
[pii_email_0642b6407de1d9fad1d4]
[pii_email_4de5e9b9b635f1e5291e]
[pii_email_b4ba3a2999b59bb06af9]
[pii_email_8c96c1c23f5914dd67d1]
[pii_email_7becc2d384ac4e092a4c]
[pii_email_9e384b305433ba92138e]
[pii_email_aaa261e7f27ce39e475f]
amazon.co.jp <[pii_email_99514d5fed5d3eee8cdd]>
[pii_email_0e163747a9f9443786a4]
[pii_email_5acc1a2fe9815348a71a]
[pii_email_13c1176a2ef352aef6b7]
[pii_email_6e260a6a25ea180c5bc5]
when the clothes come off [pii_email_a49c65b4d560bc93fb4b]
[pii_email_e28a3e934cbcdcb23d46]
[pii_email_9514fd4b15197a124f71]
[pii_email_41f03d5f553b30c27598]
[pii_email_494be763411b4eba02e9]
[pii_email_a82f105f959b139b89c9]
[pii_email_3d0ec9b29357e1897ee5]
[pii_email_9342797d95c5f9837ff4]
[pii_email_795e07b8403a80e3276e]
[pii_email_6dc39f00e58e09db5797]
[pii_email_e11c3be688f0f51b214c]
[pii_email_2d64447ed0578e5e028d]
[pii_email_91ee6b96cf684d972247]
[pii_email_d5c556b7d64ea32ad41d]
[pii_email_c88f2e109b324de6fbba]
[pii_email_0ac732df275144ef1421]
[pii_email_f757a18614afdbd145e6]
[pii_email_3ec3519f4b72c30d4b0c]
[pii_email_82b7f9f25c3b5f11facb]
[pii_email_209eef059ff515bf8797]
[pii_email_c1dfc7e1f048d5109378]
[pii_email_366acbbf6182ecc326a2]
[pii_email_6ac679db5f9cac87baec]
[pii_email_5b385f8b22afbaf288ef]
[pii_email_89c18ca1fb64c542dddc]
[pii_email_8ce6856f347e89c6f34d]
[pii_email_42840c99f472ef7059e7]
[pii_email_e8211337108df7d1b74a]
[pii_email_7e336e25fe59eb92fc55]
[pii_email_9fae64045d5945486841]
[pii_email_6491f2b312e828b0bf4e]
[pii_email_a352629753b9c4189028]
[pii_email_ba038f55b0487ab9c834]
[pii_email_ebaebfcb82652cdd1cf2]
[pii_email_db270f7b7f3940e1b8d8]
[pii_email_ae79ea93d7678239638f]
[pii_email_8a69176656bc5ec38d10]
[pii_email_3868c9647df343b6e07d]
[pii_email_cf04e19deac4bb14b851]
[pii_email_5f29fcb2598322372845]
[pii_email_985e5877c39c9b161c99]
[pii_email_a634e916236038c179b9]
[pii_email_8d74ec736fbeef98fb32]
[pii_email_a4afd22dca99c2593bff]
[pii_email_1f9563d4b598e4c6a8ec]
[pii_email_10bd394f7977ad6754d8]
[pii_email_bc1981d18d09abffe3d4]
[pii_email_a077d498a97913477ee9]
[pii_email_0938e7e2d75e7e5f4349]
[pii_email_0c350f89c885b3b2c1bc]
[pii_email_bbf7cab7056c272d4db1]
[pii_email_2d997319a4d0aecb09c7]
[pii_email_4bc0ea2debdaadfa055c]
[pii_email_76f7760690d79c095b2f]
[pii_email_72a92948b69550b554a1]
[pii_email_99514d5fed5d3eee8cdd]>
[pii_email_874d61a064a995521196]
[pii_email_a13e83077bdd91497ee3]
[pii_email_faa910d38223596045ad]
[pii_email_8008ca9696e8680555df]
楽天市場 [[pii_email_a8b18860135123ddce16]]
[pii_email_ad4333f95cf260d70d09]
[pii_email_398665bd7df36c5c1377]
[pii_email_5ee711cf3997ba9aa23b]
[pii_email_ddade92684119a96cce5]
[pii_email_ccd85845098f1abb3112]
[pii_email_53188be563348f3e2849]
[pii_email_ea8d5843537d53d79b8b]
[pii_email_831467fd66c427ad6ec8]
[pii_email_450a8d6803cd60759a12]
[pii_email_b7ebeb38f43cc16b650c]
[pii_email_1c3f03a2ea9db51c2f0b]
[pii_email_94575c0ff6aaf5ce9cea]
[pii_email_fddfac140bb7b0b78848]
[pii_email_59016e373075e8918452]
[pii_email_7c28d4e9ac8746459493]
[pii_email_4201afa7fb92676e8f52]
[pii_email_1deb27ff6debe0221377]
hot videos [pii_email_578169b2ddabc1765799]
[pii_email_e6b7d409a0248f03958c]
[pii_email_95d4b7a02e1cae6d2392]
[pii_email_4bab81471ea9f73a9b65]
[pii_email_a63e092b4f9ee79fb9d8]
[pii_email_8c367b2b37cbbdd83e92]
[pii_email_c79b8ffbec42d5b01189]
[pii_email_bba1eb45c4a5be4205d4]
[pii_email_f1aa48f63724343cf7e4]
[pii_email_0fe230c506fe49479018]
apple [pii_email_88906589dba20a6335c2]
[pii_email_1c57aaaa80cfd55f9eb4]
[pii_email_1a00e261822d9641c348]
People Also Search For
[pii_email_ef8d2bce709a0015a56c]
[pii_email_757d18cf0792ca50e033]
[pii_email_81d970376f07d82e5615]
[pii_email_bc88d0d503a547d5746b]
[pii_email_cffa9a58460de6a338ef]
[pii_email_9045ddcab0866fc1c324]
[pii_email_4803b18b0bbfe2270ef4]
#[pii_email_1e5c61817675f92a96bc]
[pii_email_f899e6915ec5fbce032b]
[pii_email_3e23b11335d3a71b564d]
[pii_email_d7b63ef3b0d3a3c1ba0d]
[pii_email_1067e3617007620af279]
[pii_email_7e85ad72e32632248bae]
[pii_email_d6aa36ada3bf3113ef16]
[pii_email_232d8f022cf63110f441]
[pii_email_240a1d759e137b1e9265]
[pii_email_28fbfcf022099e0890d7]
[pii_email_61477e086e0e0554bd64]
[pii_email_a0a577e8a8efd2ba7050]
[pii_email_83b32eebb96bb16e89af]
[pii_email_fc7cdca59e096b0bafdb]
[pii_email_1c72414ad81f491bda82]
[pii_email_c4e99c12f3e9b8a5e5a0]
[pii_email_d179b07c072f8623685e]
[pii_email_5bd046a6a6e98d285045]
[pii_email_ceeaf4ab3b0c837f549b]
[pii_email_ab3a836e52b9647a6514]
[pii_email_5e8d93309f4add1de456]
[pii_email_79a04d5350e554d973f6]
[pii_email_15ac2d217d23fe6fa475]
[pii_email_f2f330c555ac83892967]
[pii_email_40f97021692191ecf53a]
[pii_email_ab0a8904944f580e17b6]
[pii_email_f018949db1b6d6fc0b1d]
[pii_email_16d4a5859aeec0770d94]
[pii_email_2efce6dff2e926dec6a8]
[pii_email_1eb6435ed5928dd44403]
[pii_email_aadd81694e8c6f8e72a8]
[pii_email_4a0c0d70cc0d42ef2b42]
[pii_email_542739be0d89309e218d]
[pii_email_a17f087d616a2d433ecd]
[pii_email_ba494de4284693438405]
[pii_email_448a21e4af5e58ff4bf3]
[pii_email_f2201367a1317e219d60]
[pii_email_146af50b0e2fe51b66cb]
[pii_email_1c87610ca02cb88d050b]
[pii_email_bea378b018ce5413b9e8]
[pii_email_2b0a90bfcd4ffbe9a1c9]
[pii_email_f020a9ef0a7df095288f]
[pii_email_9df55aa8794c792b4a11]
[pii_email_66daf9e8d3199017a809]
[pii_email_f535b38075b547c23181]
[pii_email_a51b4f5c760d34bf6899]
[pii_email_3ad0d8b18f87c5667ac9]
[pii_email_a042990e501e8c4a379c]
[pii_email_7d7db3c851e3be5d9f05]
[pii_email_16b20303b7a773eddf22]
[pii_email_a9b458eec6aa0664df67]
[pii_email_c20197e7c663a98b5c36]
[pii_email_380ae322492cff7a2558]
[pii_email_73c79a9adcc776faf5c5]
[pii_email_fbac968613bbda03a17f]
[pii_email_1df02dc0d3d236daae34]
[pii_email_40c1bf27972574aeb776]
[pii_email_0efe482d6fb6f8f974cc]
[pii_email_fd3397f6eb256d389d07]
[pii_email_43a5afa9b5c1e3eef7de]
[pii_email_2de4f9fe311c830d5d08]
[pii_email_cff3ad7594886bf6385d]
[pii_email_5c591e8c60908f4a1a66]
[pii_email_1ba7690952e42e4bae77]
[pii_email_147c6b44916f5b68a05e]
[pii_email_2cc96852b6708adae256]
[pii_email_d1069e5387fe7801576d]
[pii_email_15dfe225a4694be22cd1]
[pii_email_3dc79810347bfac87157]
[pii_email_9d04e1394f077ead4329]
[pii_email_a3ca3d85af11ec2ea80a]
[pii_email_4b51c8828ffc14da1b82]
[pii_email_49b00de449a9d50999c7]
[pii_email_6fef76b907a2ff96f00c]
[pii_email_c53344b67c0e8567ba35]
[pii_email_addc8b9f7e930f706ef8]
[pii_email_e0502875d202475ff4fe]
[pii_email_628281c16f0be537e414]
[pii_email_7531b262cc29ead7d915]
[pii_email_f4e67e5eb4e57ba89b12]
[pii_email_fb4e2f6952678ea3628b]
[pii_email_022d8873b94902af61b8]
[pii_email_5994ca0c15b3a8472c51]
[pii_email_97907370a0b6c6150b4f]
[pii_email_2d81ae119a0527349004]
[pii_email_7d43a70c829cc3e6427c]
[pii_email_27b180c56eaef02c4d26]
[pii_email_e940e07bff704eaa33bd]
[pii_email_8a4f2c711a274dc73f08]
[pii_email_2da0bfae339211206469]
[pii_email_64f524aab4345e5fd3b8]
[pii_email_2f015ccab67036b50288]
[pii_email_deacd088b1fa721c4ae2]
[pii_email_2fda41b72b31030d1086]
[pii_email_d00fcc81b5d0e6e4ec1e]
[pii_email_e97771311b05a2bafa2a]
[pii_email_fd804728ee6d0406c1d8]
[pii_email_468c010a4260cdbd7e7d]
[pii_email_d18fa18e414228d40c25]
[pii_email_5386878a066520613577]
[pii_email_512913ac6359177dcb8f]
[pii_email_820eb86b4ce0ab615828]
[pii_email_9446c116cddd93c15a79]
[pii_email_0c097c8ccb3da47a7993]
[pii_email_604893c7c3d1d702a1b0]
[pii_email_f67a97f2567c9ee49916]
[pii_email_1e5c61817675f92a96bc]
[pii_email_c26e4d581f42952246e8]
[pii_email_572358f9aa801e13b5ac]
[pii_email_d72be788d042ab6baa8e]
[pii_email_e63f9502670d7a9d3766]
[pii_email_604122630e65a35e4387]
[pii_email_c9da4638069a46b21247]
[pii_email_30f0a57d7a82c72e239d]
[pii_email_7c50a6fb3f69d5710246]
[pii_email_1954f237392d2499e82f]
[pii_email_473bbb63c507233e6852]
[pii_email_c475ab222b6b1b00127e]
[pii_email_9af90a8bd82446d4042a]
[pii_email_8623d00aef39ef4358d6]
[pii_email_6a1dc3a6c77375c21f6c]
[pii_email_bfbd70a720eae5cf7a64]
[pii_email_f8da5f55b5385a15bbf5]
[pii_email_d4accf457489de142f79]
[pii_email_8e18b71b4173dad116d4]
[pii_email_5c8ac92eff032f4ad012]
[pii_email_c0465c746965d9e53750]
[pii_email_6504c8b31501c4e94281]
[pii_email_ae9880cd06e84bbcc37f]
[pii_email_384cc8faa7c4db5c55d8]
[pii_email_64cdafcbf14b6bb6d397]
[pii_email_777525bf3eec08caf633]
[pii_email_da2470bf3175129066e1]
[pii_email_6217c361f4569d56b2c4]
[pii_email_9c641ef84082216b5b2b]
[pii_email_5a845186e9c5226b9c4a]
[pii_email_59ef83a7914eb7287d12]
[pii_email_9be5fe0ece323aa1f0e5]
[pii_email_14369c64932f8b961913]
[pii_email_1b44705d3d2b0bd6cd38]
[pii_email_32df4488989d73575098]
[pii_email_fd979e981f6f7c0673ec]
[pii_email_37335ae09c93e4421132]
[pii_email_504939d23b7aa79b07a0]
[pii_email_828874a9f8dcced7aba0]
[pii_email_e28a3e934cbcdcb23d46]
[pii_email_a63e092b4f9ee79fb9d8]
[pii_email_c94da70c6950195616ad]
[pii_email_3dfa619637698b2a86e7]
[pii_email_69e13f7c821ed85927cb]
[pii_email_4c4b738e06934020639e]
[pii_email_8e22e38bb9ca89a563b6]
[pii_email_d276730de6bbcc1de3a2]
[pii_email_f662207741bddd9f355d]
[pii_email_94575c0ff6aaf5ce9cea]
[pii_email_395d19194395339519d9]
[pii_email_2ddaf167eefe65a67a80]
[pii_email_3a6e97a8443b1ffcf05f]
[pii_email_87def98dae4921947e09]
[pii_email_93ff4c1a61cc7d3ab4fd]
[pii_email_d7541f63aea3e918268a]
[pii_email_b07ad36b13fb48317e08]
[pii_email_18b90deb96997339c116]
[pii_email_10bd394f7977ad6754d8]
[pii_email_4d1dd53258e77537ab89]
[pii_email_1a9c95a94e19fad12fad]
[pii_email_8c367b2b37cbbdd83e92]
[pii_email_2fa3ffb9c68c48fa2019]
[pii_email_8d59680416827996268d]
[pii_email_585c4d71a42693dceec0]
[pii_email_0118c5680f54a6487964]
[pii_email_8fed23be96996388c8ed]
[pii_email_91735db3e756d0bb3557]
[pii_email_6d9e0924c02354364a42]
[pii_email_19c58ecced59420150a1]
[pii_email_fea5d671786108a8700a]
[pii_email_6491f2b312e828b0bf4e]
[pii_email_0c56ce651a35a355b446]
[pii_email_88d74f2ae50f8d1d797f]
[pii_email_54628601ce75939c09aa]
[pii_email_4354228cf7e297397ae4]
[pii_email_2b19bb92edaf5e5e09fc]
[pii_email_11df9f71bbb871f80fc9]
[pii_email_6f154a7c46772c62c2bc]
[pii_email_0d2dfa2532d2af25cc90]
[pii_email_d2343b5bd41f50a3b08c]
[pii_email_dc6052bc35826c568251]
[pii_email_99122e9334ec932fb6d9]
[pii_email_26e8d400c1cad48426db]
[pii_email_9563ad37fe39f99e74e7]
[pii_email_2a3e2b808ac9ecfadce5]
[pii_email_0bb44e202c664766b1ce]
[pii_email_234e75755494f8dd7482]
[pii_email_1df9b8acee5cd62c9aa8]
[pii_email_4ed9e00727c5992d85ae]
[pii_email_962d513d2e9dbfc18f00]
[pii_email_2259870ff6be62f88207]
[pii_email_8a896402915e385d80ea]
[pii_email_217082d76521503c1b6e]
[pii_email_d6fa6bf12184962eeabd]
[pii_email_cf60495efe9a41d42eb8]
[pii_email_1715df32db7f59d71761]
[pii_email_9223b69ce1bdf9ce3d68]
[pii_email_cbebfd465fa7a4eab56b]
[pii_email_c5454e6be4965a5f48e1]
[pii_email_eacd6b88583090d3308c]
[pii_email_bbdfba598a29a82e7ba7]
[pii_email_73dbd7690da45e9c2b41]
[pii_email_01886860593c76747122]
[pii_email_98d664c58961d1ab96dd]
[pii_email_8dbdd57ed79f88873b6d]
[pii_email_1e955f82640bdec37784]
[pii_email_6507dbde52938872cf63]
[pii_email_0399d9cfe241f4a6b64a]
[pii_email_61283527c6a389708da9]
[pii_email_3c2172424296902e5c9b]
[pii_email_68cabf69b0a67d1d1b91]
[pii_email_55082125bcae80c2c289]
[pii_email_c5a35e15f3083e7288ce]
[pii_email_c9fdb3c269cb59d1d5c9]
[pii_email_61d86be421a78dca3d8f]
[pii_email_a81c1314238a1a5cfb16]
[pii_email_8d8ad2afac8feb73fef2]
[pii_email_19d62b8538db87396732]
[pii_email_39b84c075d7105feb7d9]
[pii_email_595522754e3087080518]
[pii_email_9b9caf11d358c1eea038]
[pii_email_d4fac09446579b31926b]
[pii_email_c1ea4da76f96c0a6d2ae]
[pii_email_420627098e5daad7ab37]
[pii_email_681298868006b70a7406]
[pii_email_7ca37058598407b56048]
[pii_email_291a6bded4c16447a86e]
[pii_email_92d1362e003fb0d52733]
[pii_email_b2738c8ac30d1618f625]
[pii_email_e365e14391b4f3af89a6]
[pii_email_b81c48f54c29e8ceb14f]
[pii_email_1a7f5b124c889f02833a]
[pii_email_a362680896776a898b71]
[pii_email_8f8466279e1efec30273]
[pii_email_fe7c5c03e9bd866f06da]
[pii_email_cab962da0f7c074d605b]
[pii_email_3f53f394ee7d80c7a777]
[pii_email_b8b36c7e7509ed95e68f]
[pii_email_3490789583d0e0a291b9]
[pii_email_c1fed62ed10bcbba47a4]
[pii_email_ff3acd5928cc0f4e80c9]
[pii_email_bed92961d1b9cb908c83]
[pii_email_314b07765fdee2a4d4c4]
[pii_email_0e163747a9f9443786a4]
[pii_email_22d000add592da1a6113]
[pii_email_31adc6aed76d7301a801]
[pii_email_22b171968379814d4a9f]
[pii_email_3683bc8310bea480edaf]
[pii_email_167dcef8e23e59cfa765]
[pii_email_053897f547d5cd95263d]
[pii_email_dd3ad6db4658a3c4f7f2]
[pii_email_4a125b682a3a95e69e73]
[pii_email_23537d726bfb32c8b680]
[pii_email_89aa61c1337bed2f1839]
[pii_email_de6747db7c48bdae928d]
[pii_email_7f6d681d4d64484cbb3d]
[pii_email_ceda4afac18b2525cf7b]
[pii_email_63f24f261aee93b2cf35]
[pii_email_987bd588f302c6a1fa6c]
[pii_email_c18ce48cba535d0981e5]
[pii_email_f41f9e366cf482663170]
[pii_email_4de5e9b9b635f1e5291e]
[pii_email_7e018b42e70fc586bb98]
[pii_email_98e8c48030ab24a31349]
[pii_email_0163b0133d62c56228f3]
[pii_email_29e11ce224949bbc2326]
memory: name1: name2: mail1:[pii_email_79a04d5350e554d973f6]
[pii_email_bc1981d18d09abffe3d4]
[pii_email_e6b7d409a0248f03958c]
[pii_email_f1aa48f63724343cf7e4]
[pii_email_7e336e25fe59eb92fc55]
[pii_email_a8e1dbf2d5611b733ce4]
[pii_email_3ec3519f4b72c30d4b0c]
[pii_email_ccd85845098f1abb3112]
[pii_email_0fe230c506fe49479018]
[pii_email_209eef059ff515bf8797]
[pii_email_59016e373075e8918452]
[pii_email_ebaebfcb82652cdd1cf2]
[pii_email_ea8d5843537d53d79b8b]
[pii_email_0ac732df275144ef1421]
[pii_email_c1dfc7e1f048d5109378]
[pii_email_41f03d5f553b30c27598]
[pii_email_1deb27ff6debe0221377]
[pii_email_b7ebeb38f43cc16b650c]
[pii_email_0c350f89c885b3b2c1bc]
[pii_email_8ce6856f347e89c6f34d]
[pii_email_9fae64045d5945486841]
[pii_email_adb6c26dc05e08f9e1f2]
[pii_email_450a8d6803cd60759a12]
[pii_email_1a00e261822d9641c348]
[pii_email_1f9563d4b598e4c6a8ec]
[pii_email_3eff4b816fc23f0fc4d3]
[pii_email_a634e916236038c179b9]
[pii_email_11d95334d382672d148a]
[pii_email_81ff4555438ce03f0ca6]
[pii_email_64288a38a4ad03ab91ce]
[pii_email_5be04fa446ae08ba2acc]
[pii_email_1ece59de9dd3c13cad86]
[pii_email_b251ffaacd7f36c79487]
[pii_email_beb2114a13df05d2cd44]
[pii_email_1d5ad285d62e4bc1ecbd]
Related posts