Blended Learning or Online Learning: Which is Better?
Digital Tech Spot, 1 year ago
6 min

read
397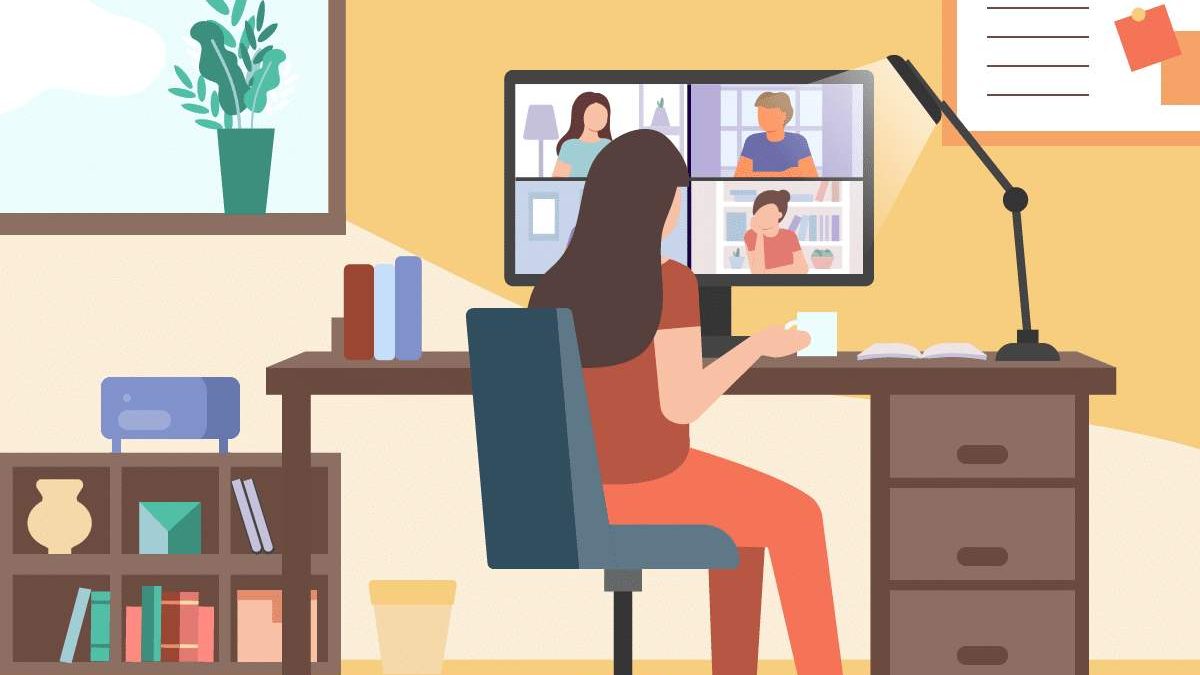 There is an enormous change in the perspective of education in recent times. The disruption in human movement because of the global pandemic clubbed with high technological advancement has introduced threats as well as positive openings in the education field. We are aware that, Universities are being forced to change, e-learning has brought a dramatic change that helps in reaching the inaccessible and helps in differentiated program offerings on par with market demands.
Blended learning
Blending learning, also known as hybrid learning, is a teaching practice that combines or blends one-to-one classroom and online learning. The teaching instructions are a combination of teacher interaction and computing devices. Thus, it provides the students and Teachers with the hands-on experience of face-to-face interaction and the flexibility and convenience of online learning. Students spend minimal time seated in a classroom listening to lectures and are rather encouraged to explore online and collaborate with their peers.
Example of Blended learning – Students can access the content or presentation from anywhere online and discuss the same in the classroom with their peers as well as the teacher. Similarly, this can also be implemented in writing assignments, group projects, etc.
Types of Blended learning
There are various types of Blending learning models. Below-mentioned are a few.
The Flipped Classroom Model
The Enriched Virtual Model
The Individual Rotation Model
The Flex Model
The A La Carte Model.
Blended learning advantages
Provides personalized training experience
Round the clock access to training resources
Track learner's performance and skill development
Reduced training cost
Improved communication and collaborative learning
Blended learning disadvantages
Learners must be open-minded and possess the basic technology knowledge
Expenditure and maintenance cost for setting up high technology
Wastage or misuse of offered resources
Technology dependence
Students Who Will Benefit Most from A Blended Course
Local students.
Students wishing to learn a skill or a course that involves hands-on experience.
Students with time to attend a scheduled class.
Traditional students.
Students who learn better with some accountability.
Courses or subjects that need some form of human interaction will usually require adding at least a few in-person classes and will do best as blended courses.
Online learning
Online learning refers to learning entirely online via the internet. They are typically conducted through a learning management system, also called LMS, in which students are given their course syllabus in advance, and their academic progress is shared regularly. They have regular communication with fellow students and their course instructors via meeting rooms held online.
Online learning can either be automated or may involve a teacher interacting online. Online learning is not only applicable for academics but extracurricular activities as well. For example, Music, Abacus, Yoga, Meditation, Dance, Fitness, and many other such activities including certifications in these fields can be taught and learned online. Thus, even in the pandemic season, students don't have to miss their classes, which helps them keep up their optimism, resilience, and positive mental health high through the rest of the shutdowns announced due to the global pandemic. If you have good network connectivity, you can join a university or college which is miles away without the need to worry about relocating, you can earn your degree and kick-start your dream career.
Example of Online learning – There are various UG and PG courses offered by Great Learning in collaboration with different universities as a part of Online learning.
Types in Online learning
Online learning is mainly categorized as asynchronous learning, synchronous learning, or a blend of the two.
Synchronous learning refers to students accessing the course at an agreed and announced time. The lectures are streamed live, and students' complete participation is required. The instructor would call students to read or answer questions and mark their attendance in the call. In conjunction with the course, students may also be asked to do dynamic presentations over the video call, or they may be asked to participate in brainstorm sessions on a given topic.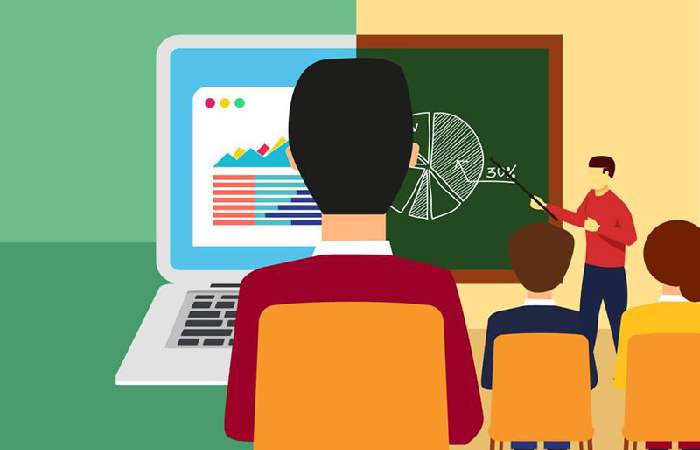 Asynchronous learning does not mandate you to log in at a specific time. While you will have assignments with set due dates, you can decide what time of day works best for you to complete your coursework. In asynchronous learning, students may still be asked to complete group projects, but group members can discuss and communicate what times work best for them to complete work. If an asynchronous class requires some points to be discussed, your instructor may ask you to prepare and reply to posts on a class discussion board.
Many courses involve some combination of synchronous and asynchronous learning. For instance, some online courses have live streaming sessions, apart from informing students to complete examinations or access discussion boards at their convenient time.
Online learning advantages
Convenient
Accessible from any location at any time
Budget-friendly
Improved student interest and availability
Reduced stress due to absence of travel time.
Online learning disadvantages
More screen-time
Technology-related issues
Sense of being isolated due to lack of socializing
Teachers need to be educated on the digital forms of teaching
Students Who Will Benefit Most from Online Course
Students trying to juggle between their career and school
Students looking to reduce the commutation budget.
Students looking for networking opportunities with peers across nations.
Students checking for specialized courses not available in their city or local institutions.
There are proven facts that learning online is more effective in several ways. Researchers have shown that students retain more knowledge when learning online than students in a classroom on an approximate note. The reason for this is mainly due to the students being able to learn faster online. Online learning requires considerably less time to learn than in a conventional classroom setting because students can learn at their convenient speed, going back to re-read, skipping if required, or even fast-track through concepts as they choose. As a result, the online education pattern gives a better balance in terms of studies and work, so there is no need to compromise either. Education and technology when combined and utilized with the right reason and vision, provide great results.
There are, however, challenges to overcome. Some students may not have access to the internet or sometimes due to interrupted internet access and/or technology, especially in rural areas, are finding it difficult to participate in digital learning. This drawback is visible across the globe and mainly affects the lower income bracket in all the countries.
Final word
Both course methods are quite successful, but you'll need to decide your choice or preference before joining your course. Though Blended learning is equally good, Online learning opens a new horizon of education. Convenience, subject matter diversity, and additional time to explore and expand new career dimensions are just a few advantages out of the many. Studying with the comfort of sitting on your couch in a pleasant environment is one of the strongest advantages. It has been proven to improve your results as you feel comfortable and easy to focus on the subject at hand. The mind finds it difficult to wander.  If you are considering taking online courses, there are various education sites offering education on Online platforms. UT Austin University Online degree is one of the online course providers catering to the needs of students across the globe. You can check out the various Data Science Courses Offered , and enroll to learn your preferred subject or course. We encourage you to give it a try. You will enjoy it and the internet may become your preferred and favorite classroom.
Related posts