How Automated Sandblasting Systems Can Improve Your Production Line
Digital Tech Spot, 1 year ago
3 min

read
198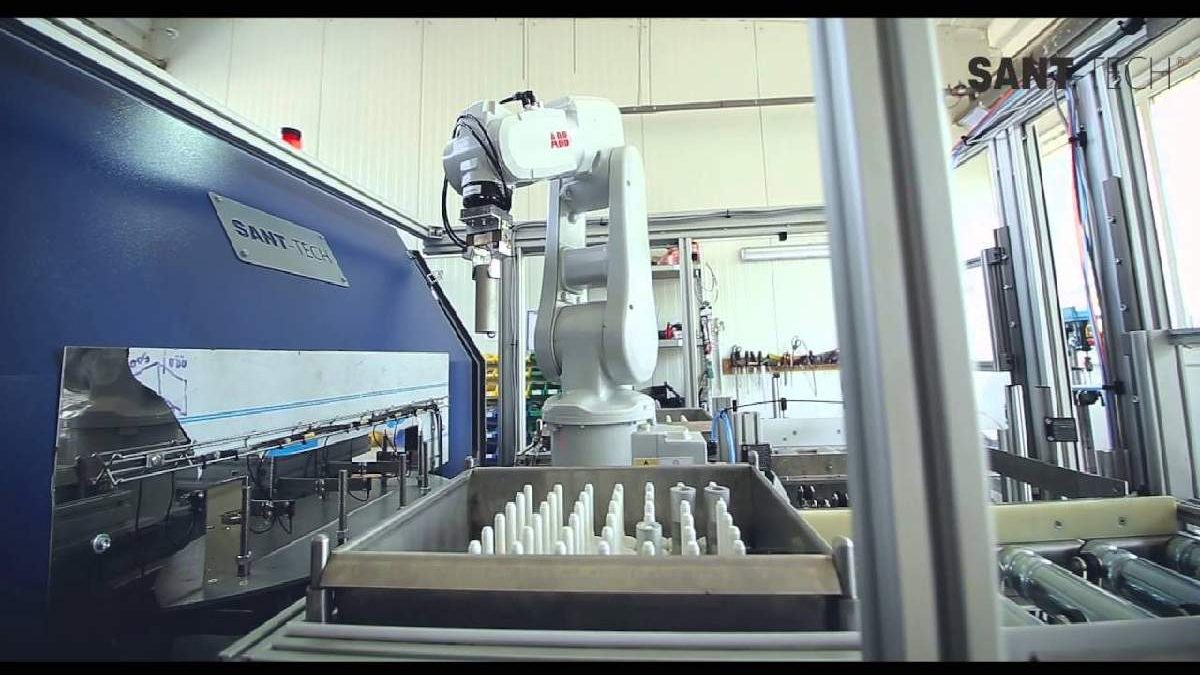 Sandblasting, dry blasting, or abrasive blasting involves using abrasive particles propelled in media such as compressed air, projected on surfaces at extremely high and controlled pressures. It is a common technique used in industries that allow manufacturers to remove coatings, smoothen surfaces, etch details or carve out essential components in machinery or products.
Automated sandblasting systems consist of sophisticated machines used for blasting in bulk. They are highly efficient in streamlining a production line for faster, cheaper, and more effective mass production. Using these automated technologies, you can efficiently work on high-quality and controlled surface engineering methods and achieve the best surface preparation results.
Why Should You Invest In Such Automated Systems?
These automated sandblasting systems are ideal if you're a bulk production or someone who manufactures in large volumes. They will help you optimize and speed up production times and reduce intermediate resting time, thus, making the most of all available resources. Next, they are crucial to streamlining and integrating your workflow. If your production process has several components, you can expect to create a smooth delivery system between each using these automated mechanisms.
It guarantees consistency and quality control. You're probably worried about effective quality control if you're a producer. If you fail your tests, you will have to scrap your lot and review the process, which can bring your production activities to a standstill. Thus, automated blasting systems are the way to go if you want to take this load off your mind.
Since these systems are entirely automated, it eliminates human labor. It reduces operating costs, thus, allowing you to lower your overall cost of production.
The sandblasting system offers an entirely automated process workflow. It is assisted by PLC and interfaced by an HMI touch screen, thus boosting your productivity and improving the quality of your manufactured products tremendously.
What Are Some Of The Different Types Of Automated Sandblasting Systems?
If you're looking for custom-engineered production equipment tailored to your needs and requirements with a high ROI, these automated blasting systems are the way to go!
Rotary Table Blaster:
It provides an automated system that can be used for batch cleaning small parts over a rotary table.
Basket Blaster:
It offers an automated blasting solution ideal for batch cleaning small parts by tumbling them in a rotating basket.
Rubber Belt Tumble Blaster:
It provided automated technology for batch processing delicate or fragile parts by tumbling them on a rubber belt.
Automated Sandblasting Cabinet With Inline Conveyor And Rotary Head:
It creates a continuous and fully automated production flow compromising various parts traveling over a conveyor system.
Inline Basket Blaster: Sandblasting 
It refers to the continuous and automated production lineup of small parts tumbling in a rotating basket.
Indexing Turntable: Sandblasting 
It designs a continuous automotive flow of production ideal for identical small-to-medium-sized parts.
Robotic Sandblast System:
It is one of the best-automated blasting systems for high-quality, consistency, and repetition of a complex process.
Pipe Cylinder Blaster:
It automates the surface treatment of the inner and outer surfaces of different cylinder-shaped parts.
Final Words
By automating the sandblasting process, you can quickly boost productivity, reduce dependence on manual labor and guarantee consistent results. Doing this allows you to improve the quality and efficiency of your production process.
Related posts