A Guide To Crypto Trading For Newbies in Australia
Digital Tech Spot, 10 months ago
0
4 min

read
171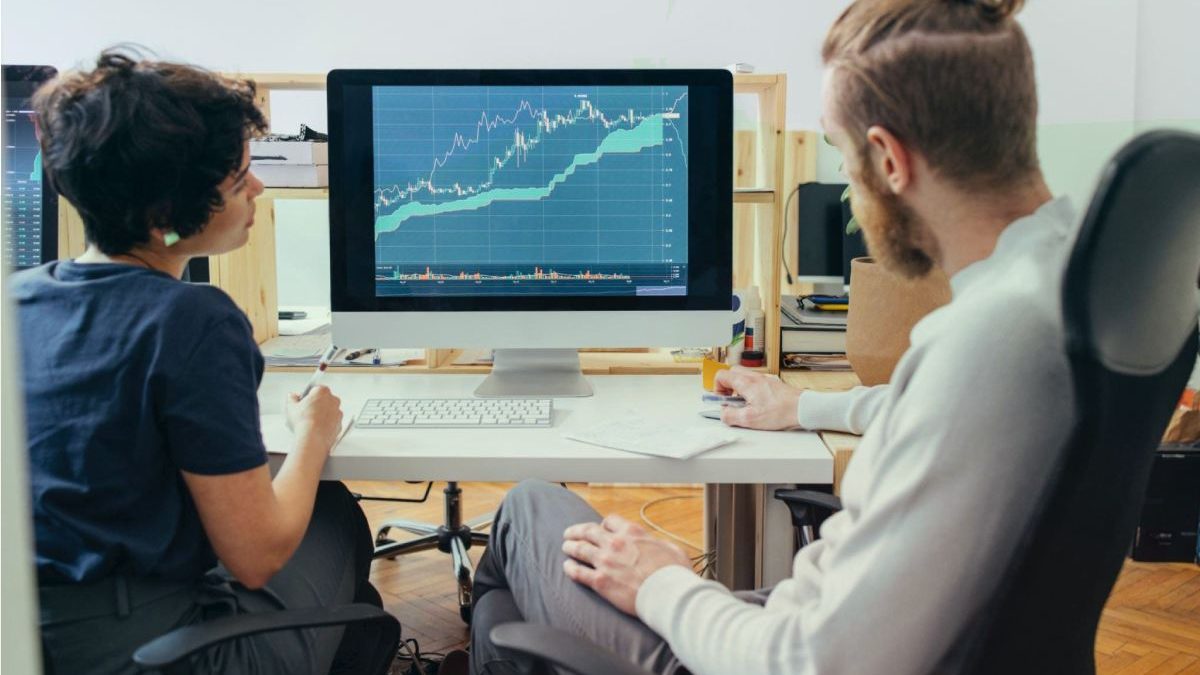 Trading in cryptocurrencies refers to buying or selling cryptos for profit. There are simple methods for buying cryptocurrencies. The first is comparable to trading in stocks because it involves utilising a digital wallet to purchase cryptocurrencies at the going rate. Once the investor has the tokens, he may make money by selling them for more than he originally paid. Due to the recent craze about investing in crypto, it has become a new attraction to practice crypto trading, especially among the younger generations.
Cryptocurrency is a type of virtual asset that is protected by cryptography. It usually uses a system called blockchain to record and maintains a history of transactions.
A startling 4.6 million Australians already hold cryptocurrencies, with 17.7% of the population saying they do. And that number is expected to increase significantly as Australian rules further open up to cryptocurrencies. Only 10% and 8% of Australians are influenced by social media personalities, relatives, and friends when making cryptocurrency purchases. Instead, 52% of Australians are doing their homework and basing their financial choices on the whitepaper and public participation.
Steps To Trade Crypto For Beginners
There are many different methods for trading. One must have a sufficient understanding of cryptocurrencies before beginning to trade. Additionally, it's essential to be aware of the hazards involved and any local regulations that could be relevant before making judgments.
Signing Up For A Crypto Exchange
Enrolling on a crypto exchange may be one's most suitable initiation stage if one strives to purchase this currency. While buying some thousand dollars worth of Bitcoin from a neighbouring Bitcoin ATM may be empirical, using a platform is more acceptable if someone wants to disburse a more significant amount of assets or if one wants to get various cryptocurrencies. The most secure and sanctioned way to obtain bitcoin is via exchanges. But there are other benefits of using a crypto exchange.
Funding The Account
Once someone has registered with a cryptocurrency brokerage, they'll have to link their bank account. Debit cards and electronic payments are often accepted for bank transactions on bitcoin exchanges. The most economical method of funding the charge is typically a wire transfer.
Select The Currency You Want To Invest In
The biggest obstacle facing cryptocurrency investors is this. A few well-known names like Bitcoin, Ethereum, Dogecoin, and a few more must have been mentioned. Interestingly, there are more than 5,300 different types of electronic tokens out today. It complicates the decision. The background of cryptocurrencies is only ten years old. Given its quantity and worth, Bitcoin is the most traded one. It is practically synonymous with "cryptocurrency" in the minds of many speculators. However, a lot of lesser cryptocurrencies have outperformed the biggest ones.
Storing The currency
One will want access to a crypto wallet to deposit the currency. Some of the most innovative methods to keep this currency are in hardware wallets and custodian vaults, but each has benefits and limitations. When someone starts to practice crypto trading, the person will discover that crypto consumers could strongly favour one over the other. However, it's not all or nothing, and one may use a variety of wallets based on one's interests and aims.
Current Significance Of Crypto In Australia
Australian investors have welcomed cryptocurrencies in recent years, notwithstanding the dangers and absence of regulation. According to US cryptocurrency exchange Gemini research, 18% of Australians purchased electronic money in 2021.
Gemini's Global State of Crypto survey states that 43% of Australians made their first cryptocurrency investment in 2021, with many mentioning prices as a significant motivator. Additionally, 81% of Australians chose to retain their bitcoin holdings for a long time, and 54% thought cryptocurrency was an intelligent method to protect their holdings.
Conclusion
Cryptocurrency will become much more stable as it develops, making it easier to transfer and a repository of wealth that will increase its usage by companies, the authorities, and everyone else in daily life. Although cryptocurrency is very young, and some individuals are still dubious about it, it is a reality now and has been integrated into one's daily life
Related posts