4 Comfort Shows to Watch in 2022
Digital Tech Spot, 12 months ago
0
5 min

read
232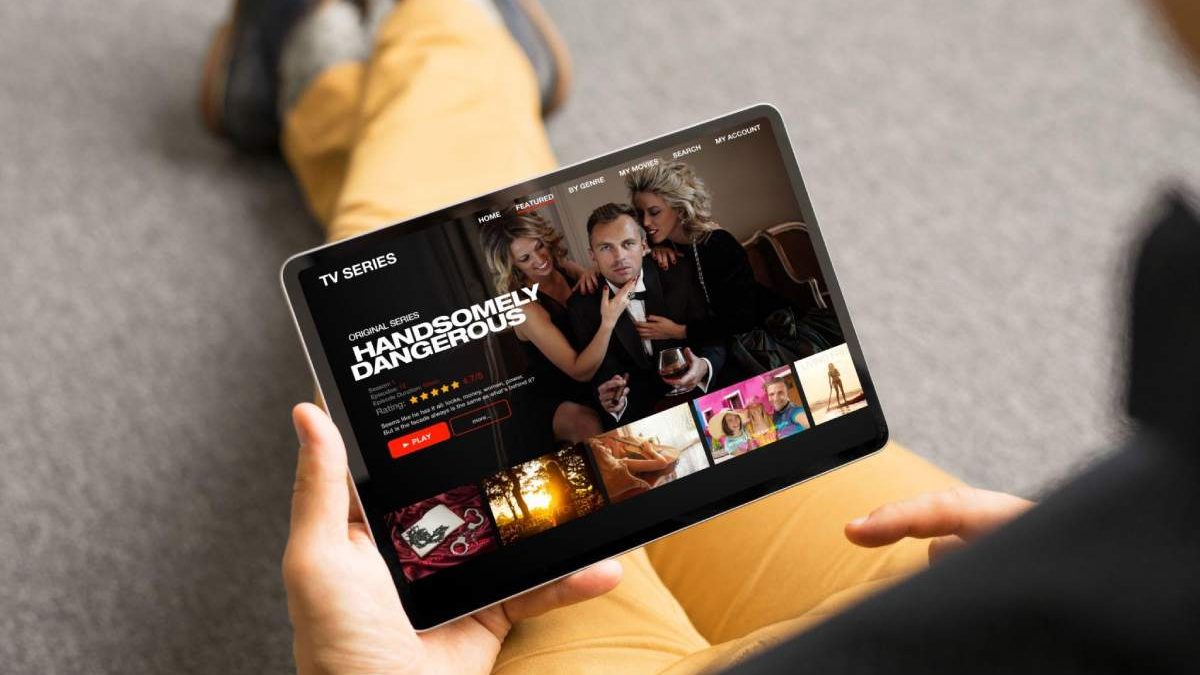 Sometimes you just need to grab some popcorn or your favorite Ben and Jerry's, curl up on your couch, and watch your favorite show that feels like a warm hug. Streaming platforms offer plenty of worth watching dramatic and action-packed shows, but it is not always the vibe you are seeking.
Knowing by heart the sense of predictability and dialogue in every scene is the perfect idea for taking care of yourself after a hard day. Imagine cuddling up with your favorite snacks. The room is filled with the scent of your favorite candle, and you are watching your comfort series, Can life get better?
If you are feeling overwhelmed or just want to chill out on a show that does not require a lot of attention or brain power, you will probably opt for something nice, light, and short. These brief episodes allow you to cram whatever you're looking for into a short amount of time, making it easy to sit down and enjoy an episode or an entire season if that's more your cup of tea. However, some shows are just so addictive no matter how long the episode is. If you do not already have one, you only need two things to find your comfort show: a good internet connection and the following list. For the former, you can pick a reliable internet service provider (ISP) such as Cox, which provides cost-effective and diverse package ranges. Cox plans can also be modified to suit your requirements and do not require any binding contract or make it difficult to shift to another ISP.
As for the latter, read on to find your match!
1.    Gossip Girl
When "Gossip Girl" went on the air, it defined an era of TV for a certain generation, where it almost always showed someone in their twenties. The timeslot pushed the boundaries of what is possible in a network drama. Blair loses her virginity in the back of a limousine with her boyfriend's best friend. Our current bachelor just boasted of having sex in a windmill. Twice. Is Dan having an affair with his high school English teacher? The drama had no limits.
Ten years later, you still cannot resist a comfort show.
It is not easy to keep up with the changing friendships, jealousy, and turmoil in this rich and complex world, but that is what Gossip Girl does best.
2.    Grey's Anatomy
As dark and twisted as she was, Meredith's grief was not obvious; It was not a mental illness that made it impossible to get out of bed, but one that led to disastrous decisions and unsafe situations, like when you find your hand in a body cavity with an unexploded bomb, as she does in a great two-piece suit. , or sleep with your boyfriend to cry halfway through. While our lives may be less dramatic, they are just as fragile and threatening to explode. Grief makes one impulsive and unpredictable, desperate for any form of escape, whether it be going on dates, alcohol, or yielding to an all-consuming rage.
The show gives an eerie confirmation that our lives are out of control and the realization that our actions are not the behavior of a troubled adult but a person in pain. The methods Meredith used to deal with her losses, whether personal losses or her patients' deaths, suggested this. Her life was chaotic, but chaos was always presented devoid of judgments.
The show makes you reassess your thought processes and find some comfort in the persistence of the characters.
3.    Modern Family
ABC knew exactly how important and successful Modern Family would be. The comedy premiered as an instant hit, receiving critical acclaim, and each of its first five seasons won an Emmy Award for Outstanding Comedy Series. Whatever the opposite of inconspicuous success Modern Family may be.
While we see these parents' love and affection for their children and each other, this show can wade through some pretty rough terrain, with sexy doppelgangers walking through the episodes like stray dogs and many scenes filled with slight profanity.
Then there is the question of Mitchell and Cameron, two guys who seem to embody and disprove homosexual stereotypes at the same time. In one episode, Cam becomes upset because most of her friends and family see him as the couple's "mother". In another early episode, when he is concerned that Lily might say an awkward word at a wedding, he suggests they don't and says that they won't attend weddings until gay people are given equal rights.
4.    Suits
If you are trying to escape reality, you have come to the right place.
The actors in Suits are prettier and much wittier than anyone else. The chat comes from Aaron Sorkin's school (unsurprisingly, the show's creator, Aaron Korsh, is a huge fan). A majority of the scenes (give or take) end with an ultimatum, a wave of dramatic music. Suits does not ask you to dive into subtext; In brawls, the characters say exactly what they mean, and, to avoid doubt, they say it while standing in the boxing ring, wiping each other's shit. Yes, Suits is a soap opera with hot actors and a decent script budget. That is why it works.
Summary
Television tends to be a form of escapism. If comedies and sitcoms are your favorite mix of entertainment, chances are you are a fun-loving, positive person who enjoys ending a busy day with a few light-hearted twists and turns. Or maybe only your comfort shows do the trick for you. Either way, we hope this list helped in giving you a means of distressing.
Related posts